How Much Will Your Wedding Cost You?
$29,200.
That's the average cost of a wedding in the United States, according to the 2019 Global Wedding Report compiled by The Knot, WeddingWire, and Bodas.net.
Maybe that falls in line with your budget. Sweet. Get ready for one memorable day, girl!
Or maybe you haven't quite thought about how much money you'll be comfortable spending on your once-in-a-lifetime celebration. And, quite possibly, that average amount I opened with might've left you feeling a little like this: 😳.
Understandable.
So today, I'm sharing everything you need to know about the costs of saying, "I Do." That way, you can have honest conversations with your soon-to-be spouse and family about what's personally worth it (and what's not). And you can definitely save yourself some surprises when you sit down to add up all your expenses.
Ready? Let's jump right in!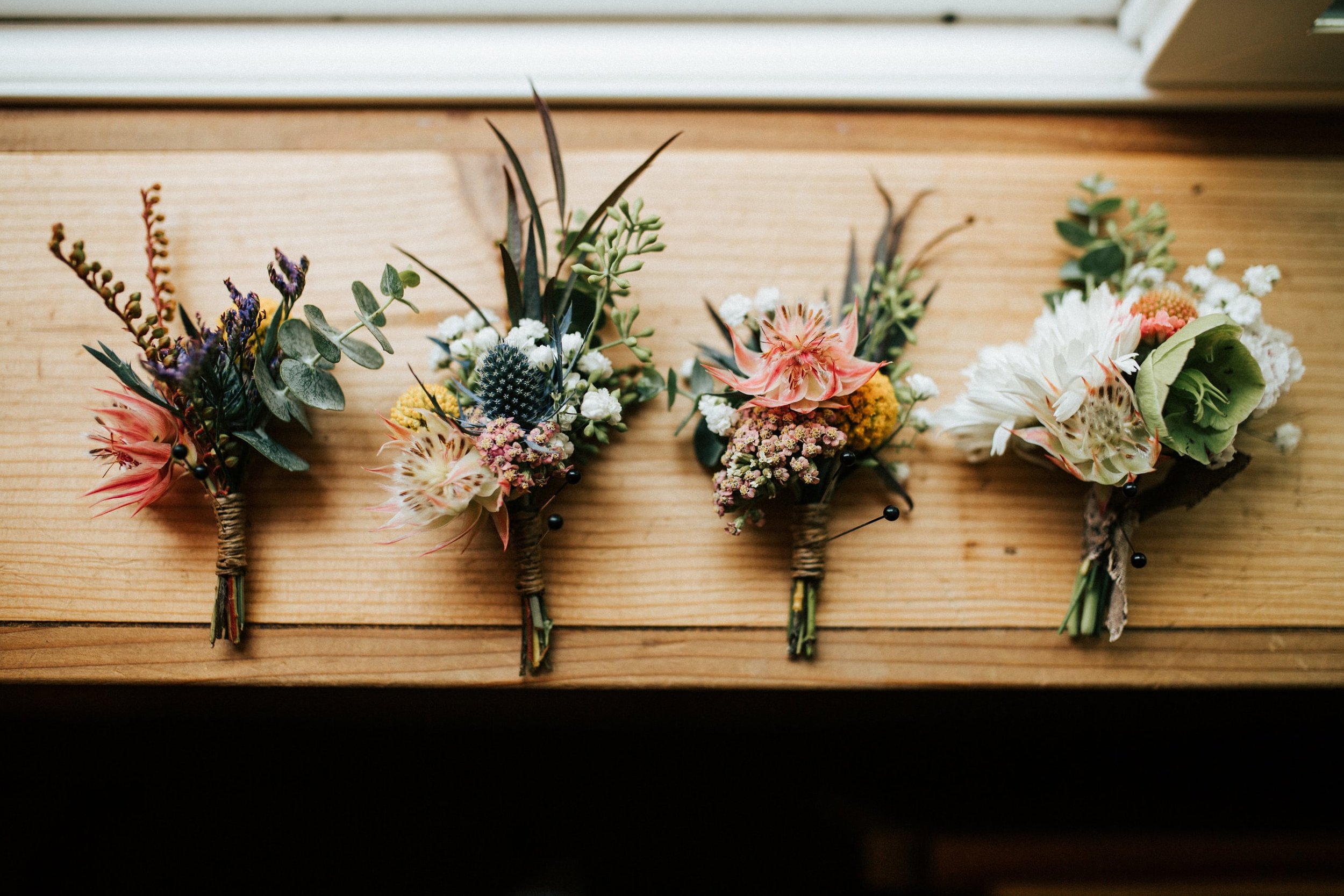 First, let's start with some real wedding stats.
The Knot's 2018 Real Weddings Study dropped earlier this year, which surveyed more than 14,000 couples married in 2018 to uncover the latest trends and overall wedding spend in America.
And here's what you should know about the average price tag for common wedding expenses:
Reception Venue: $15,439

Photographer: $2,679

Wedding/Event Planner: $2,002

Reception Band: $4,247

Reception DJ: $1,292

Florist/Decor: $2,411

Videographer: $2,021

Wedding Dress: $1,631

Groom Attire: $283

Wedding Cake: $528

Ceremony Venue: $2,382

Ceremony Musicians: $797

Officiant: $286

Catering (price per person): $70

Transportation: $856

Favors: $245

Rehearsal Dinner: $1,297

Engagement Ring: $5,680

Invitations: $386

Hairstylist: $123

Makeup Artist: $102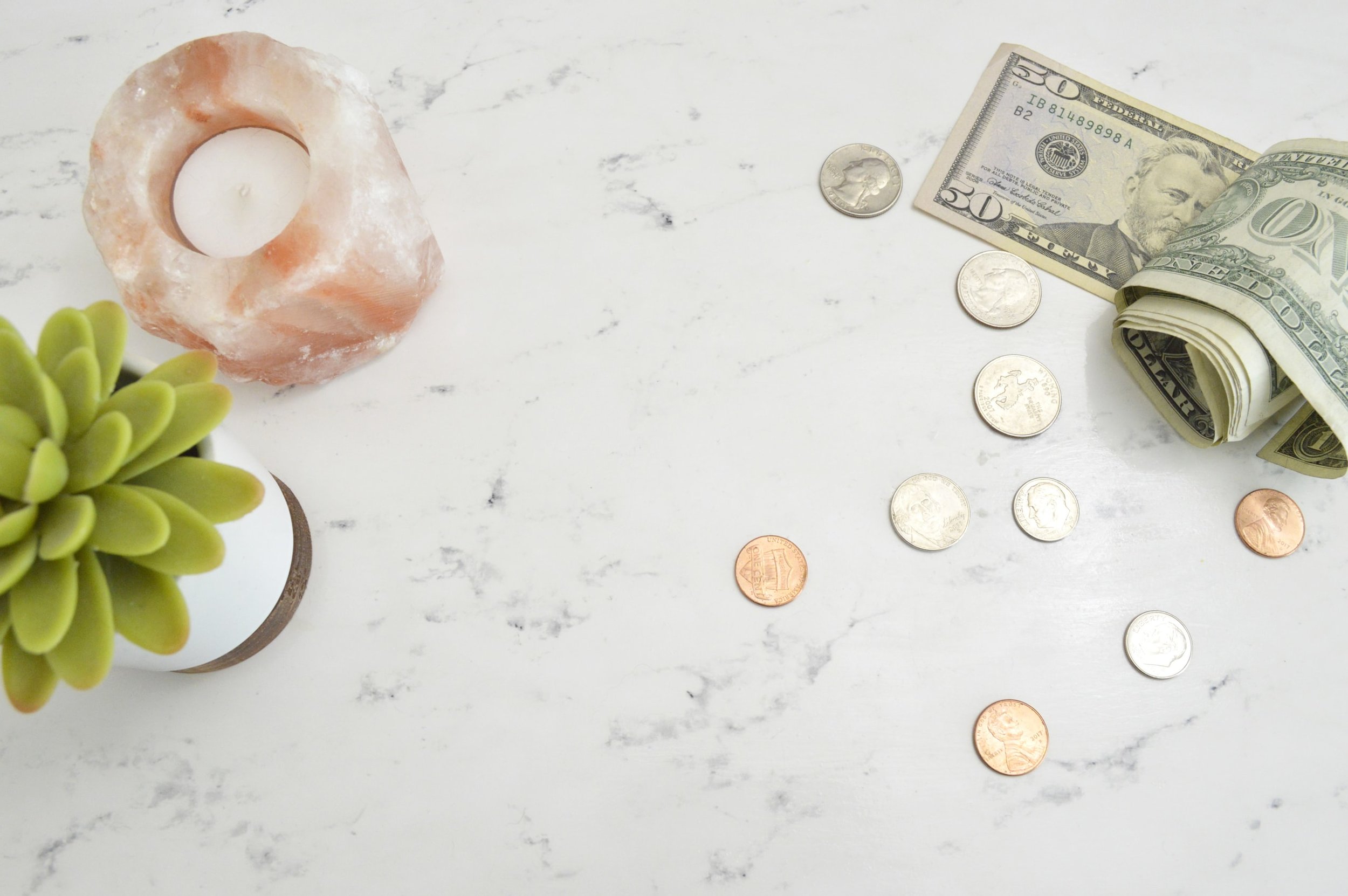 Now, here's how to create a realistic wedding budget (& stick to it!):
1. Determine who's paying for what & how much you can afford.
According to The Knot, 91% of couples contributed to their overall wedding budget in 2018, with 9% of those couples paying for their wedding entirely on their own.
That said, will you and your fiancé be fronting the bill? Or will you be getting support from your immediate family members? No matter the case, be sure to identify who's paying for what before you go all-in on determining how much you can realistically afford.
While you might need to initiate a respectful conversation about your wedding costs with your parents, future in-laws, grandparents, and whoever else you're super close to, which can sometimes be uncomfortable, to say the least, you'll end up with a crystal clear picture of who's covering what. Yes, despite a few inevitable "I wish I could help, but I can't" responses.
2. Get focused on your guest count.
At first, you might be inclined to invite your distant relatives, old neighbors, coworkers, and people you haven't talked to or seen in years to your wedding—especially if you think there's a good chance they'll "Regretfully Decline" and send a gift your way instead!
But your guest list is not something you want to play around with. Those anticipated responses can quickly turn into a "Yes," meaning you're left fronting a ginormous bill for virtual acquaintances to eat, drink, and dance your hard-earned money away.
So get focused. The average number of guests at a wedding in 2018 was 136 (The Knot). Use that as a baseline. Then, keep your ultimate vision in mind, create rules (ex. No children or plus-ones beyond your wedding party), and stick to them. You'll be glad you did.
3. Prioritize your spending.
Here's where you need to get serious. For some couples, a band is non-negotiable. And for others, the menu and floral arrangements take the cake. Now's your time to think about your preferences and only your preferences. Not what everyone else wants or expects on your big day.
Maybe all those wedding pins you see on Pinterest with a stunning floral arch at the ceremony and a chandelier above the head table have you dreaming of something similar. If that's the case and you're hoping to stick to your budget, you're going to need to prioritize your spending for a florist over a three-tier wedding cake and live band. Once you identify your top two spending categories (or more if you have deeper pockets), you'll know how much of your budget you have left to allocate to other wedding expenses.
Need a helping hand here? The top three vendor categories hired for U.S. couples were Photo, Hair/Makeup, and Dress* (Global Wedding Report 2019).
*Venue not included. But here are the reasons why a wedding planner should be in your top three list.
4. Do your research.
As soon as you've laid the proper foundation, so to speak, you can finally get to researching venues and a vendor team to find the picture-perfect combination! The easiest place to begin is by searching The Knot's wedding vendor marketplace or WeddingWire.
Some vendors will offer a package pricing sheet on their website, while others may require you to request one. From there, you can set up some meet-and-greets with them to pick their brain (on things like hidden costs & more) and share your ideas to ensure a successful collab!
5. Be open-minded to minimize expenses.
Would you be willing to get married on any day but a Saturday? Or trade in the traditional plated reception dinner for a buffet or family-style meal? What about skipping the fancy RSVP cards and necessary postage for digital responses? Oh, and opting for a limited bar with signature cocktails?
The reason I ask is that it pays to be open-minded and non-traditional. There are plenty of ways—both big and small—you can cut costs to keep your wedding budget in check.
6. Keep track of your spending as you go (& anticipate additional costs).
Google Sheets will become your best friend. One of my brides, Carrie, and her husband, used the free tool for wedding budget tracking purposes. They could share the digital spreadsheet with family members who were contributing money towards expenses and even keep a record of when a deposit was made for a vendor, how much was left to be paid, and which vendors needed to be paid on the day-of along with a tip amount. The more organized you are, the easier it will be to stay within your budget!
Ultimately, the important takeaway here is that you don't need to go into debt to have the wedding of your dreams. You don't need to have an extravagant, costly gathering to celebrate the love you and your forever best friend have for one another. No matter your budget, I bet my bottom dollar that your celebration will be nothing short of meaningful and memorable.
"We hired McKenzie and her staff for day of coordination and it was worth every penny!! McKenzie was SUPER organized and helped us with to-dos that we didn't even know we needed in the weeks leading up to the wedding. She thought of things that I had completely missed! The girls made sure wedding day was smooth sailing and we were so thankful to have them there to run the show behind the scenes! I felt confident that I could rely on McKenzie and her team to take care of everything so we would not have to." - Kellsey, Bride
Now, are you ready to hire a wedding planner to make your dream day come true? Get in touch with the McKenzie Phillips Events team at 913-207-9288 or click here to send a note. We offer a range of wedding coordination packages to assist with organizing and managing the celebration you've always envisioned!