Lindsey & Stafford's Timelessly Elegant Wedding
From the very first meeting with Lindsey and her mom, Julie, who, together, are a true mother/daughter duo, I knew the McKenzie Phillips Events team was in for a really fun treat when it came to bringing her dreams of a wedding to her now husband, Stafford, to life! It honestly felt like we were best friends from that moment on, which made the planning process a breeze.
So, when Lindsey and Stafford's once-in-a-lifetime day arrived, it truly came as no surprise to me that their day turned out to be a dream come true. Being summertime in Kansas City, Mother Nature can either give you a spring chill or desert heat. But, the weather was b-e-a-utiful!
And, the bride and groom's vendor team? Talk about being the BOMB! Down to every little detail, everything came together perfectly—all thanks to the incredibly talented people Lindsey chose to work with, and whom we had the pleasure of collaborating with. Teamwork really does make the dream work.
Though, the best part about the day? Being able to see how Stafford felt on cloud nine marrying Lindsey! From his emotions to his part of the welcome speech (where he acknowledged how blessed he was to have her), and all the way to his funny dance moves, he didn't hold anything back—showing everyone he was the luckiest man on the planet having Lindsey as his beautiful wife.
Wow, we could go on and on about them as a couple. But, without further ado, read on for a recap from the radiant bride herself as we continue to reminisce on this truly stunning wedding day. Many thanks goes out to Mary Beth Russell of epagaFOTO for sharing some unforgettable moments with us!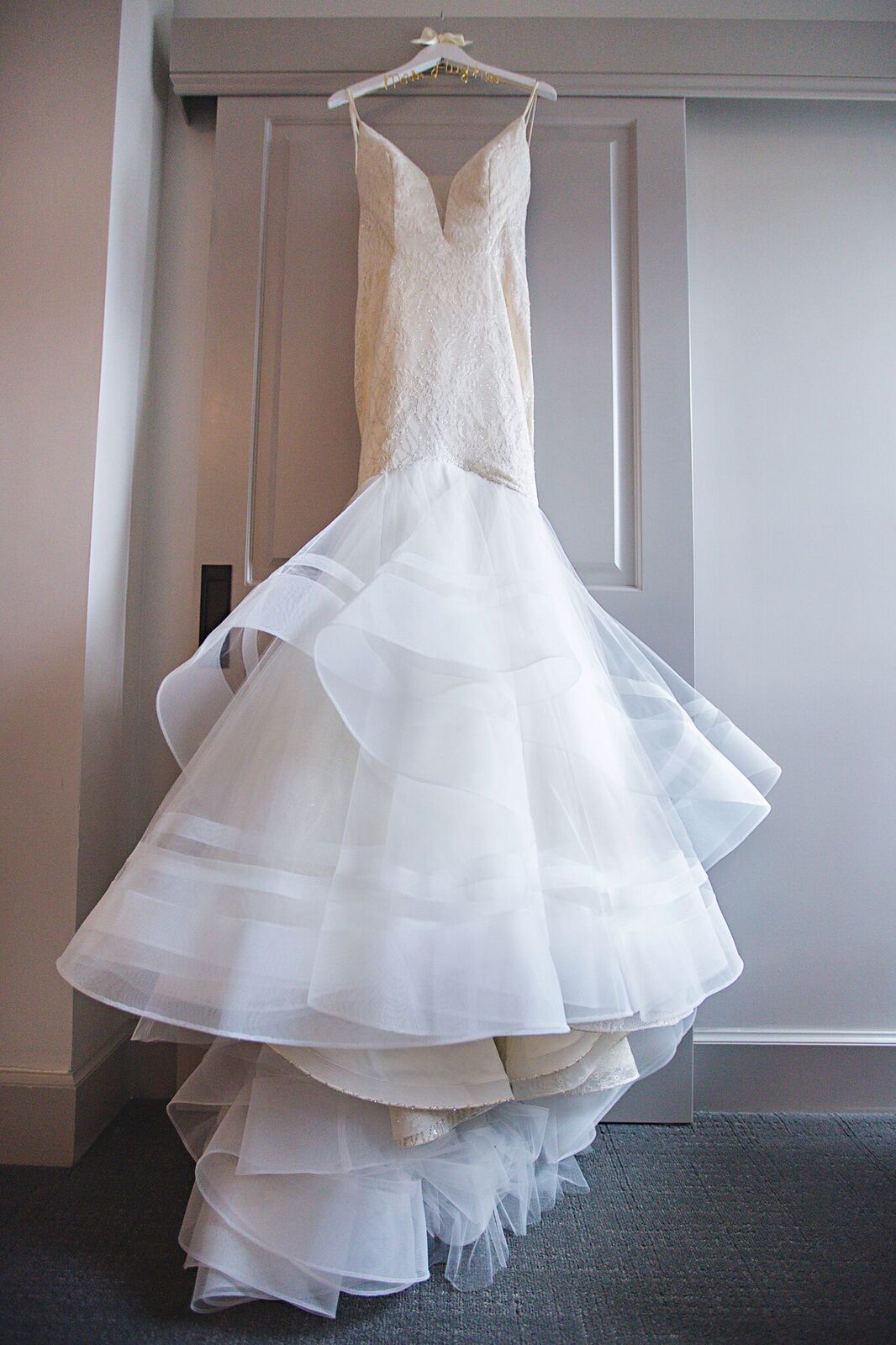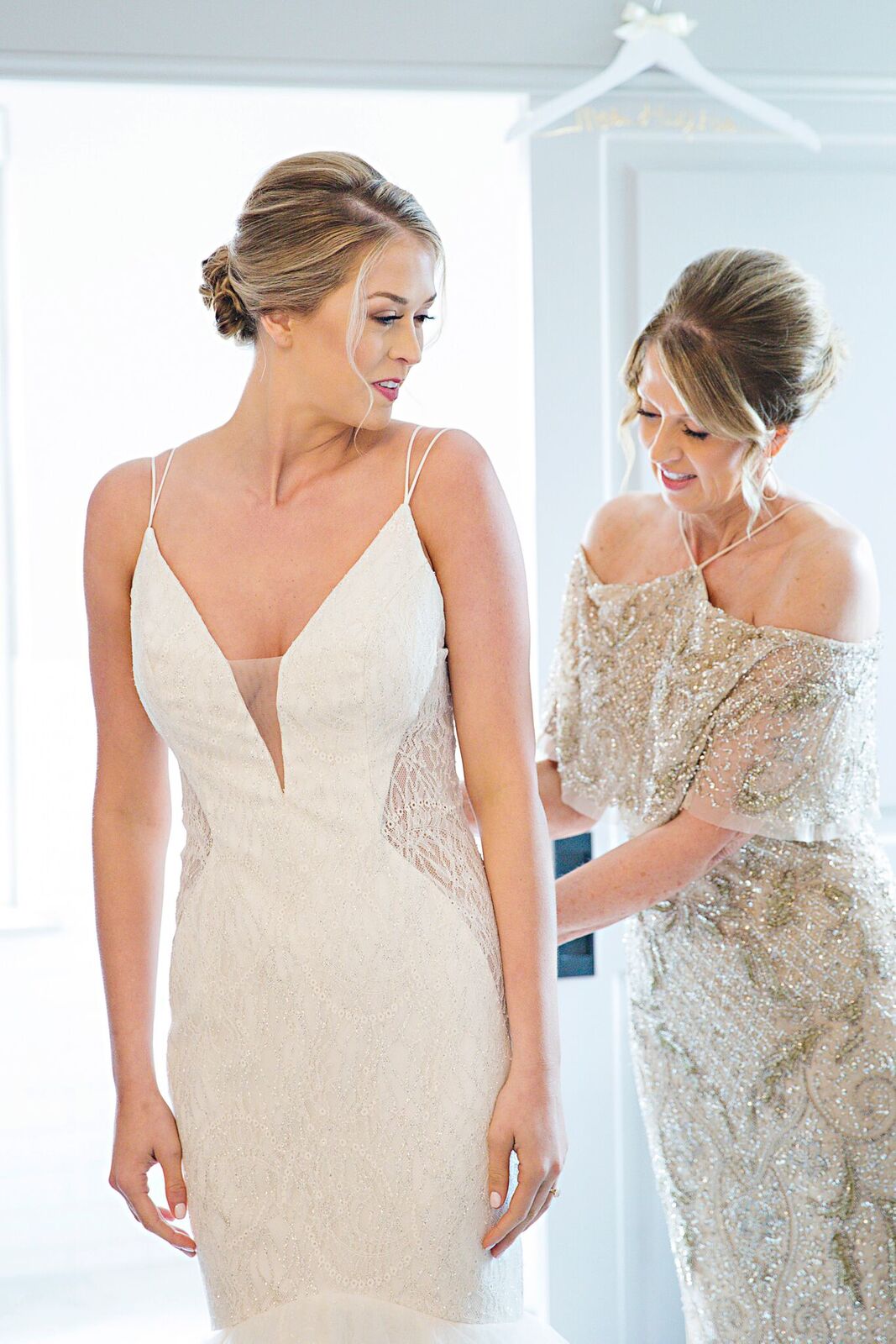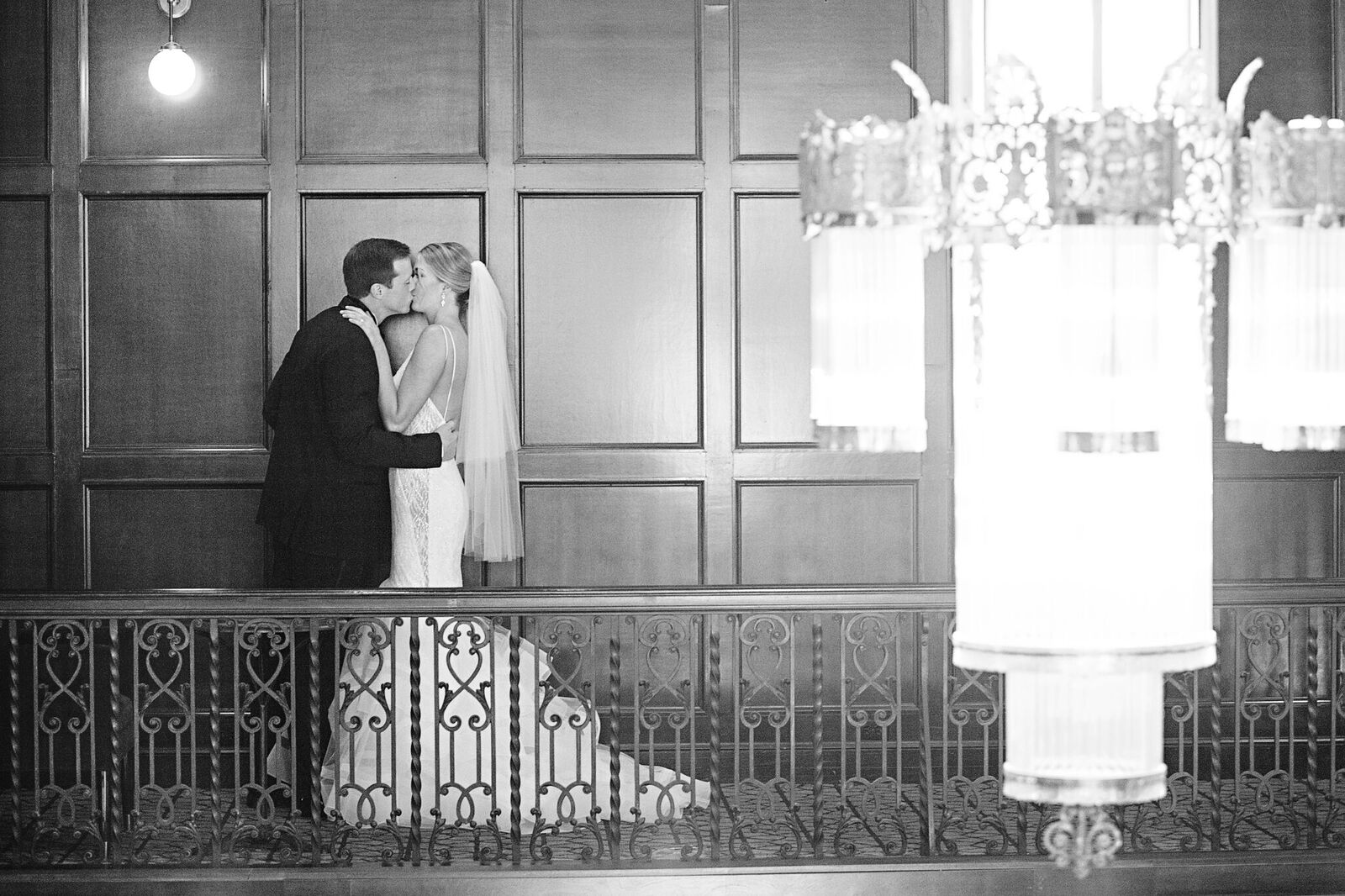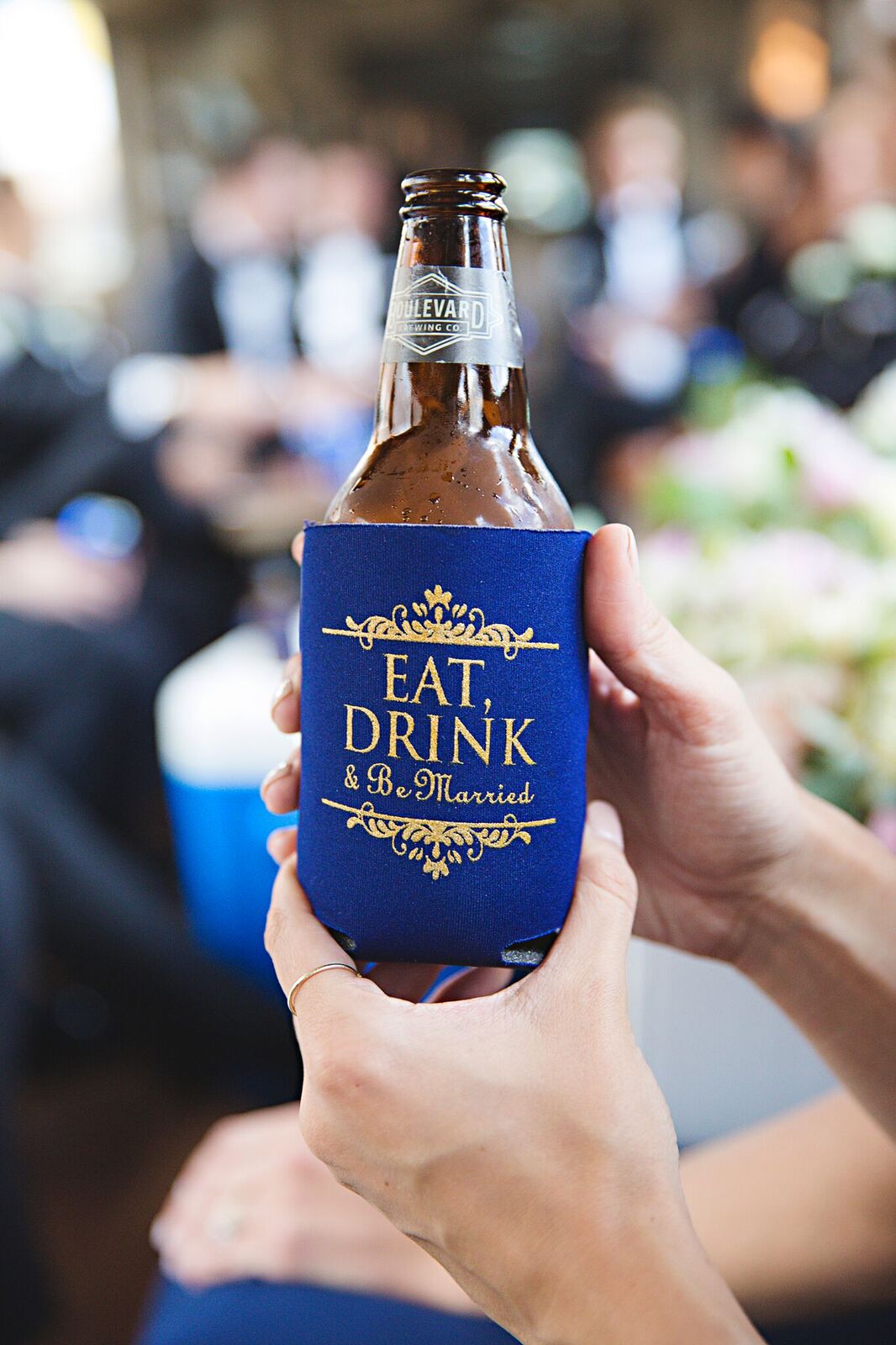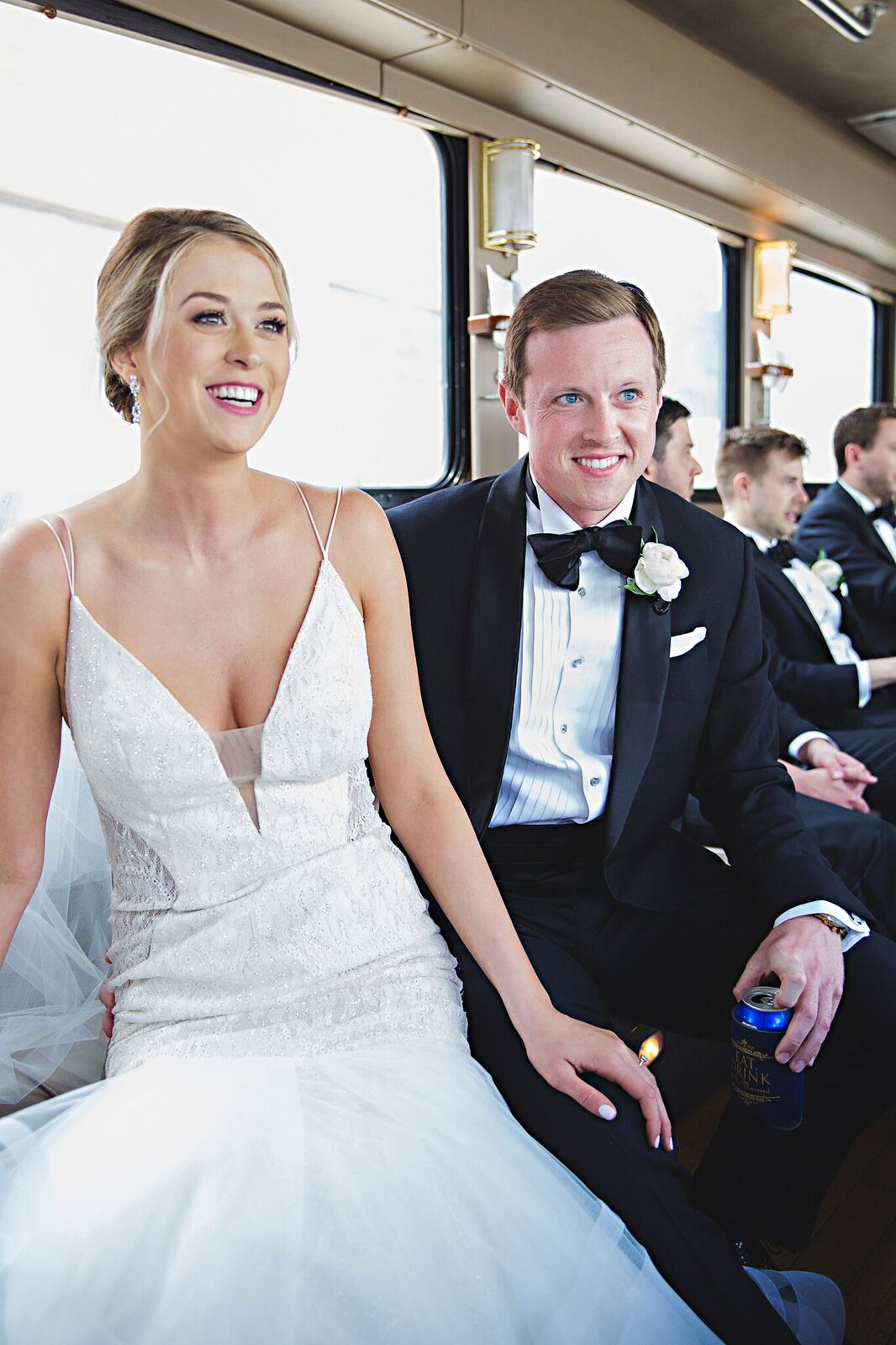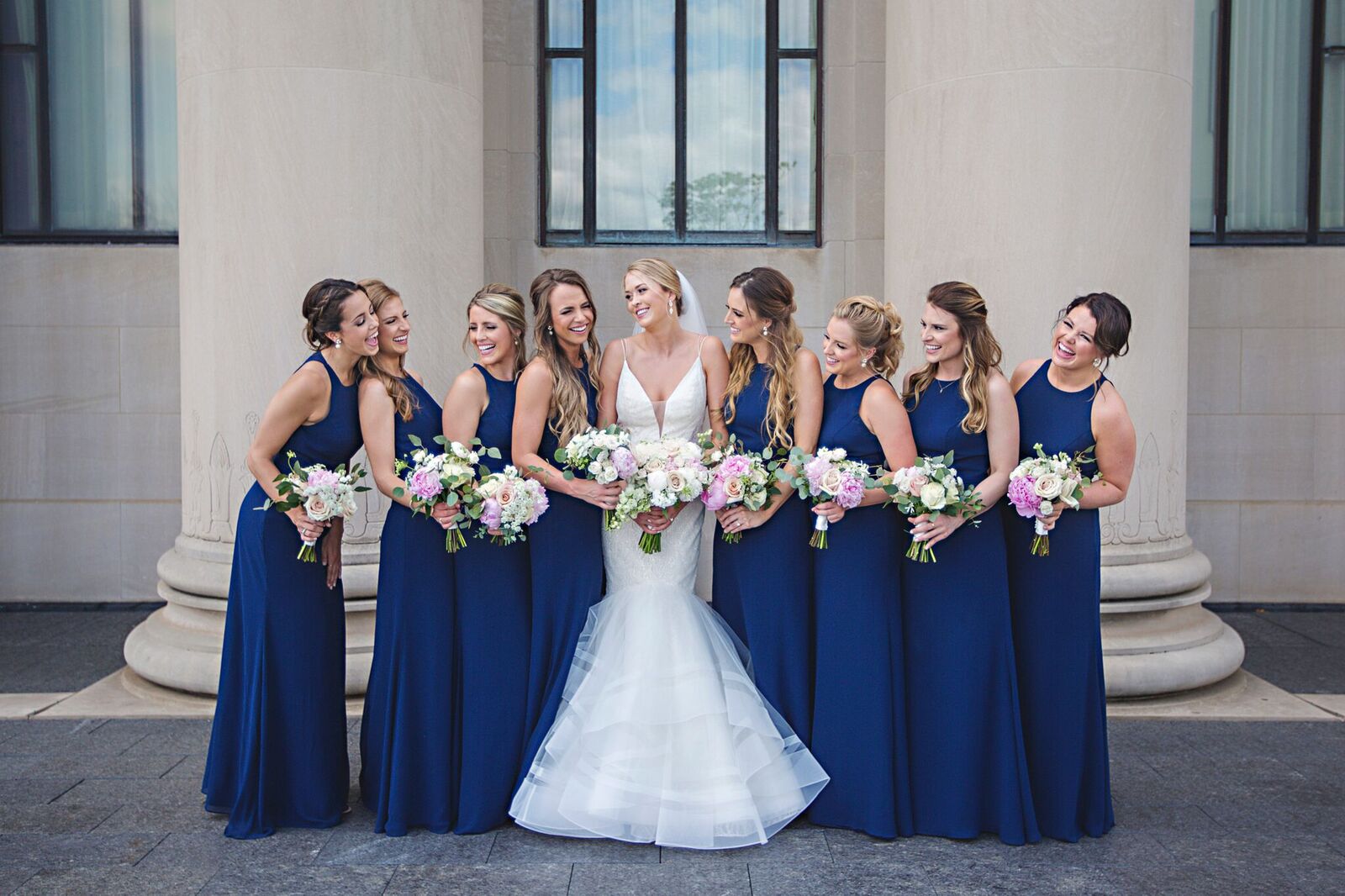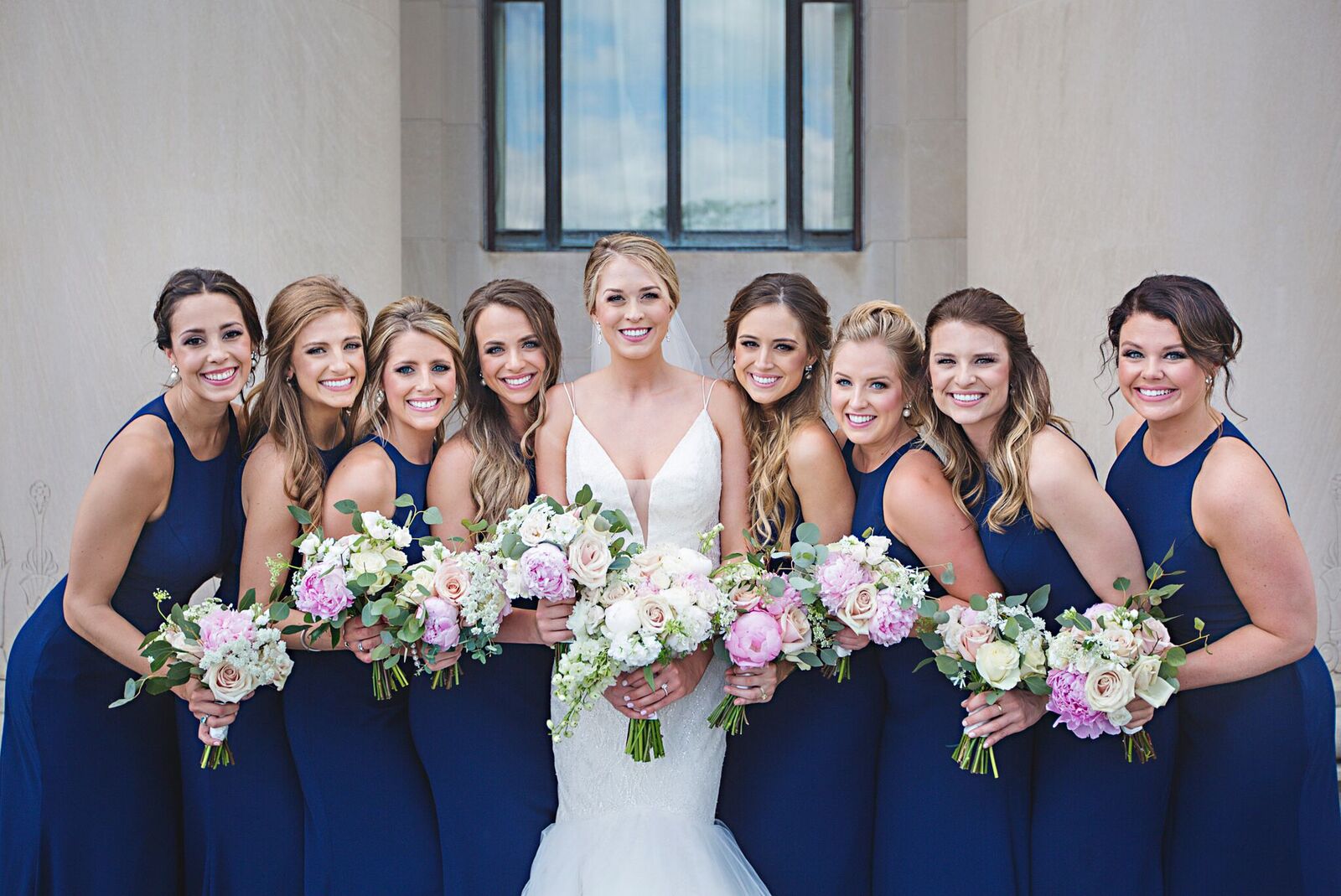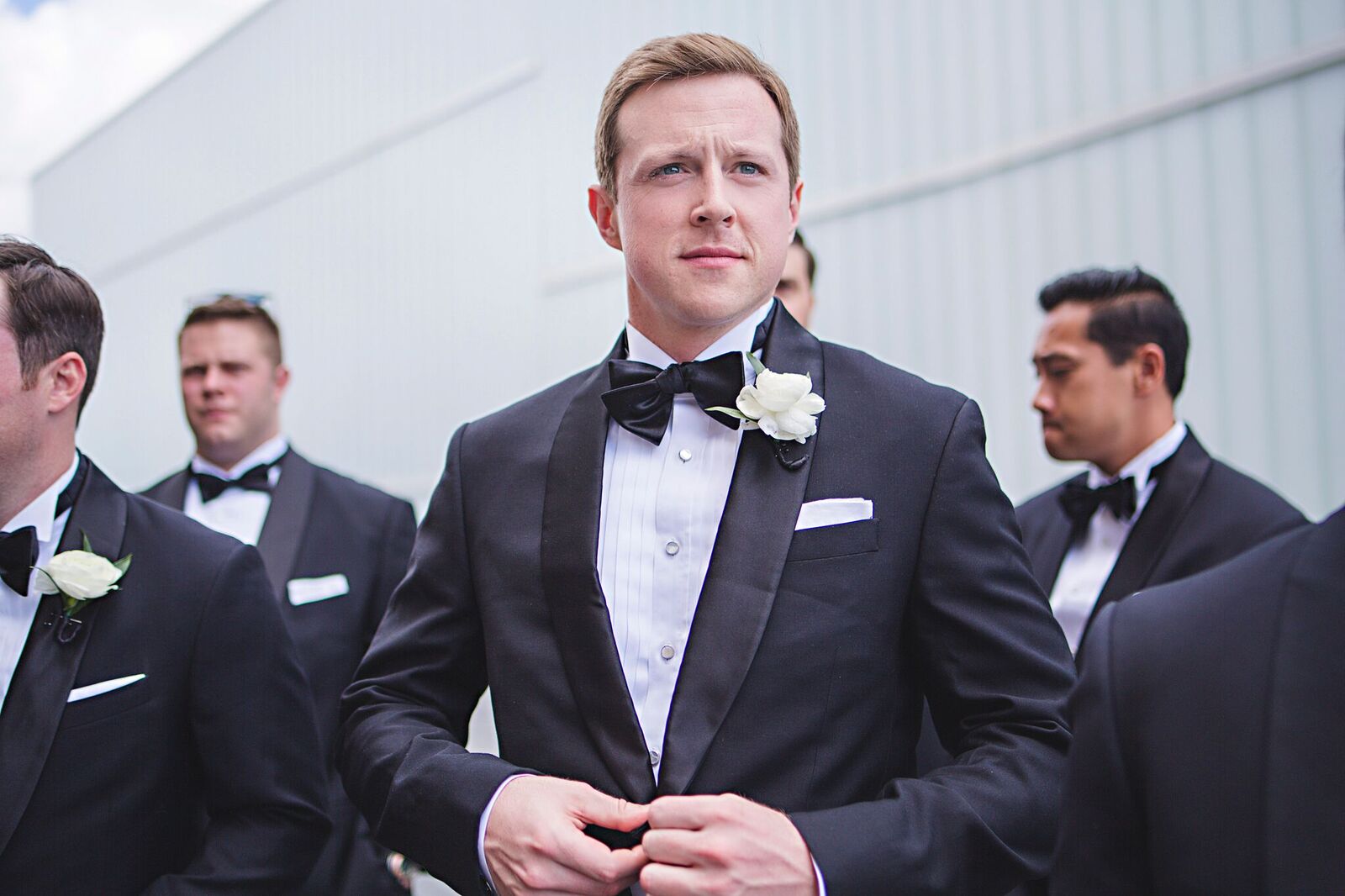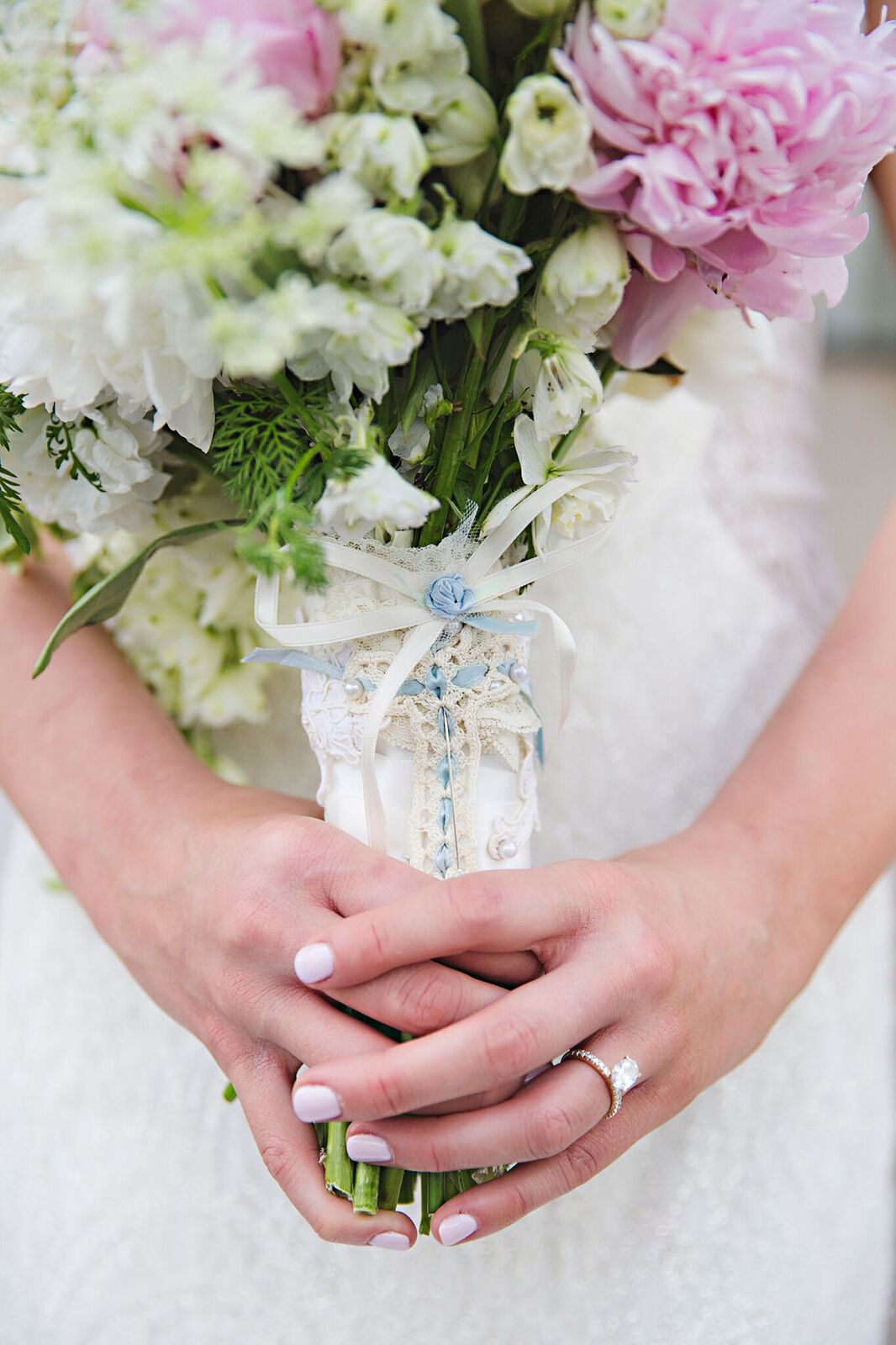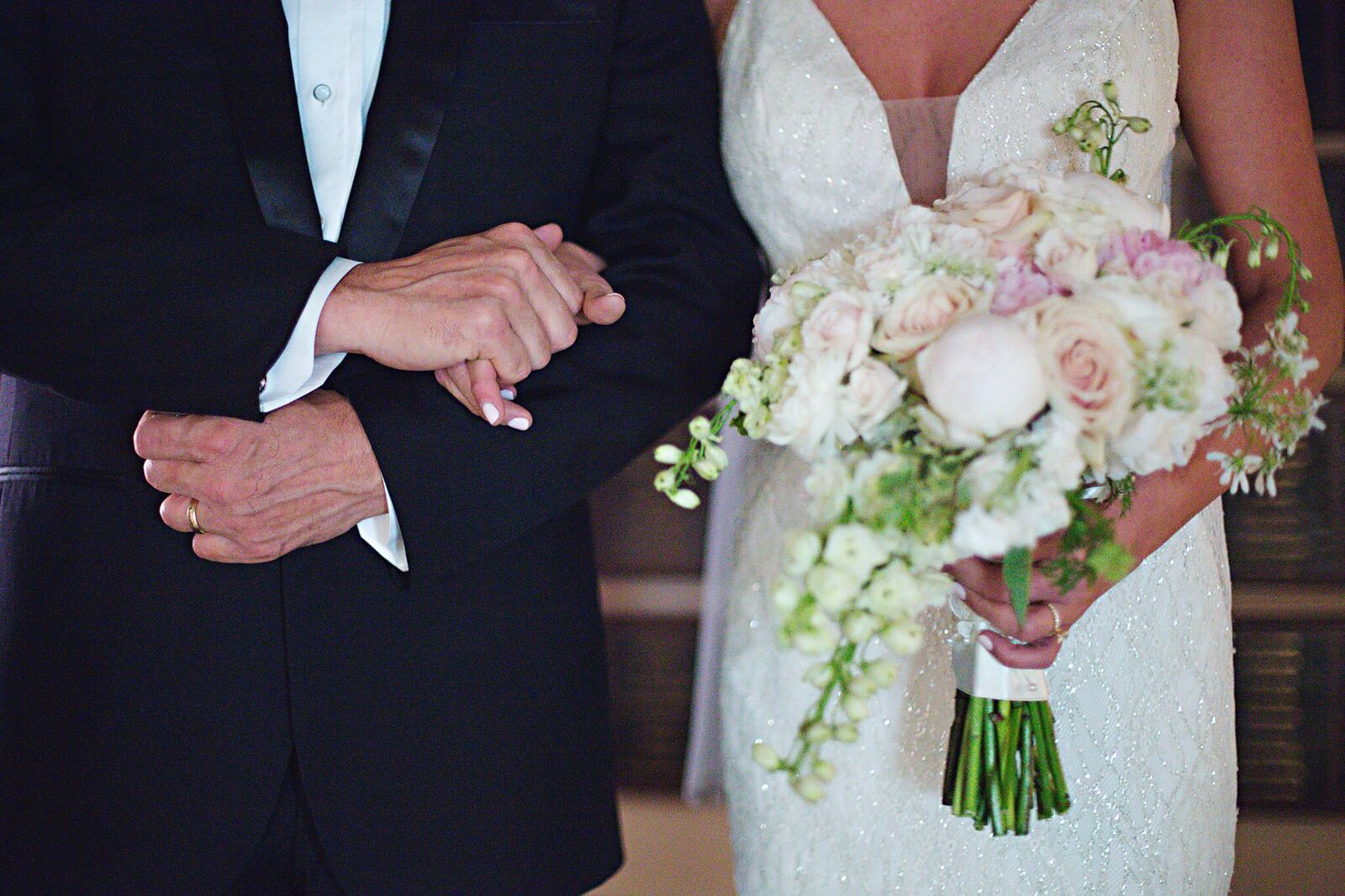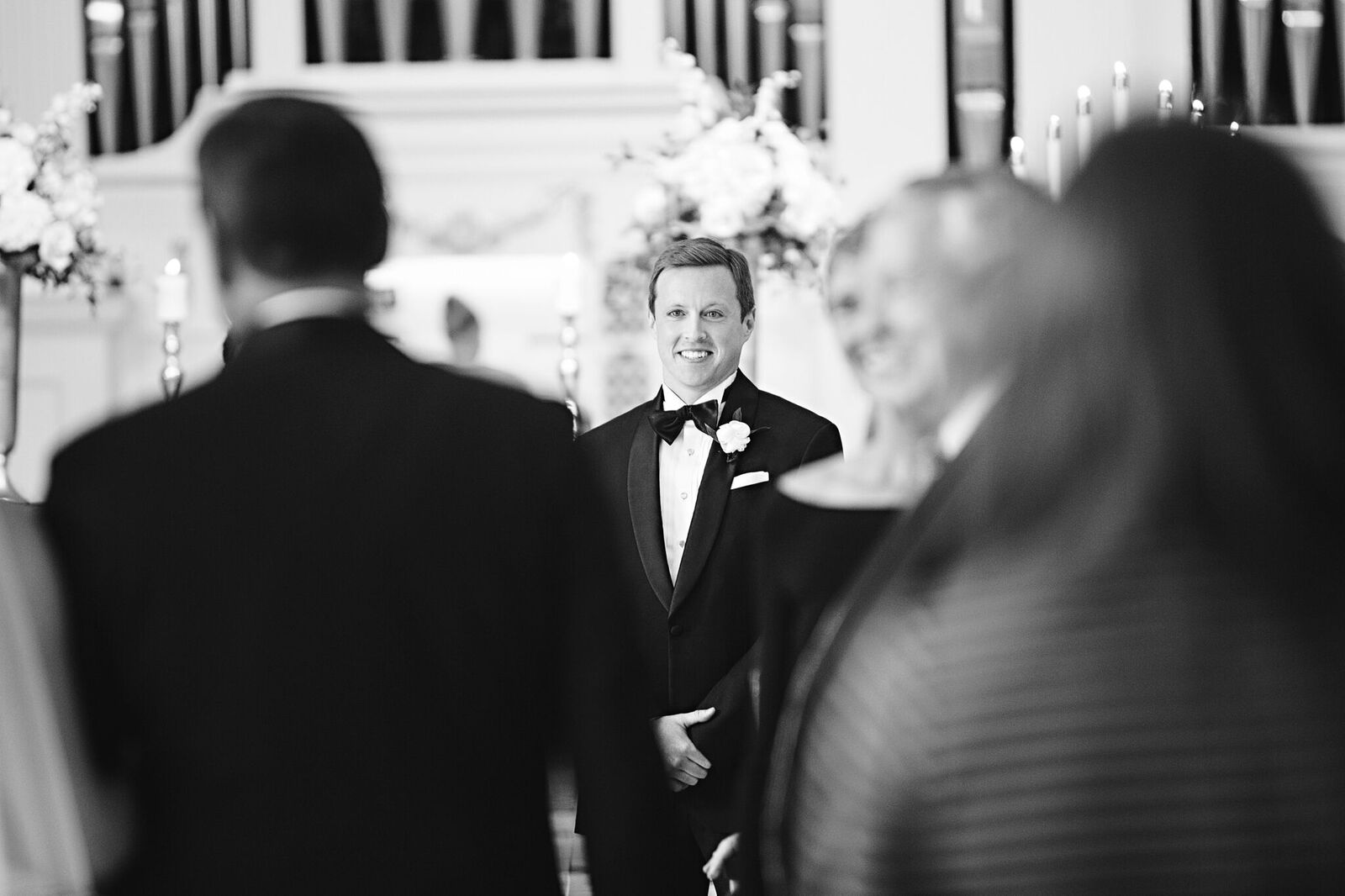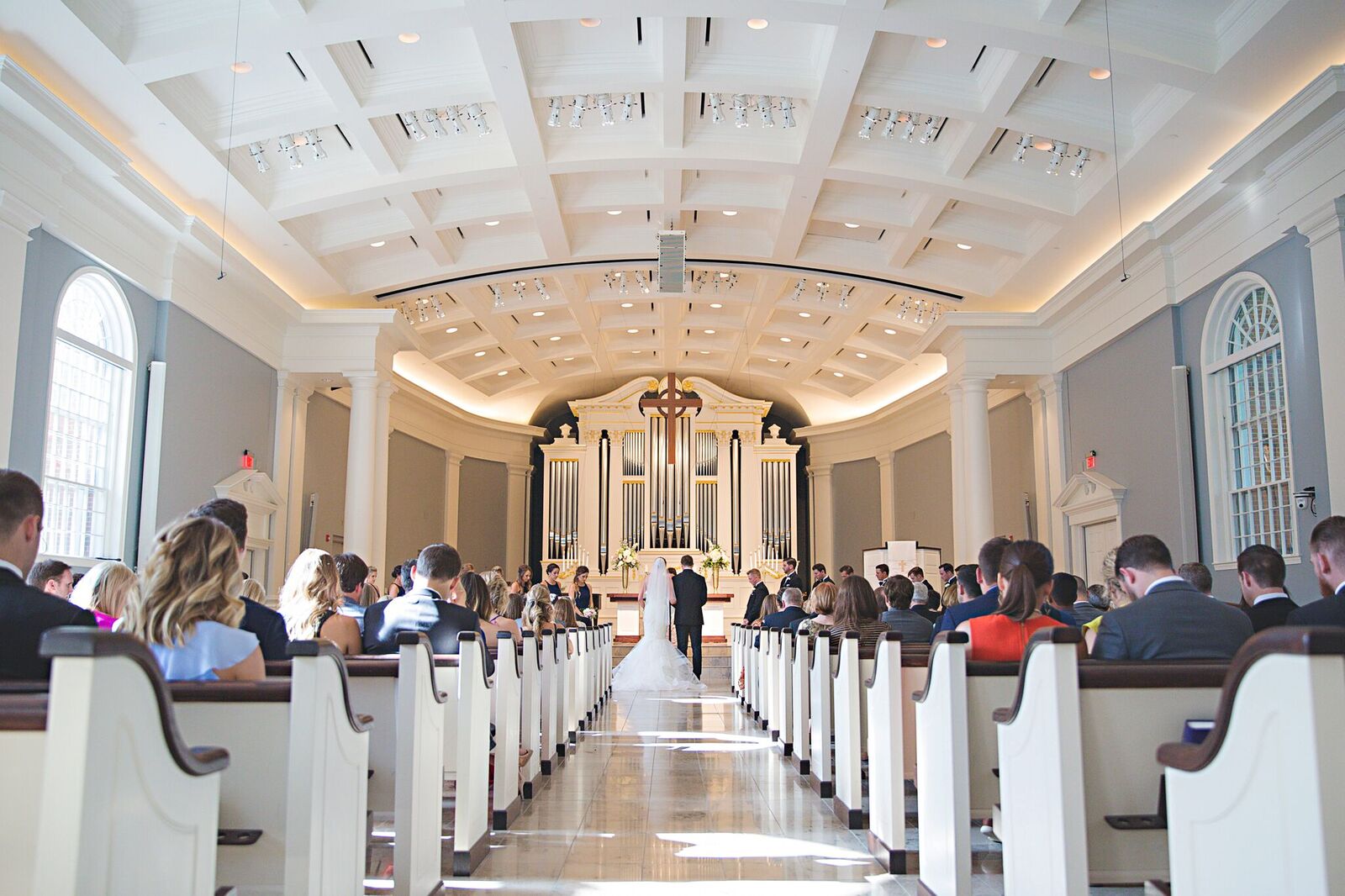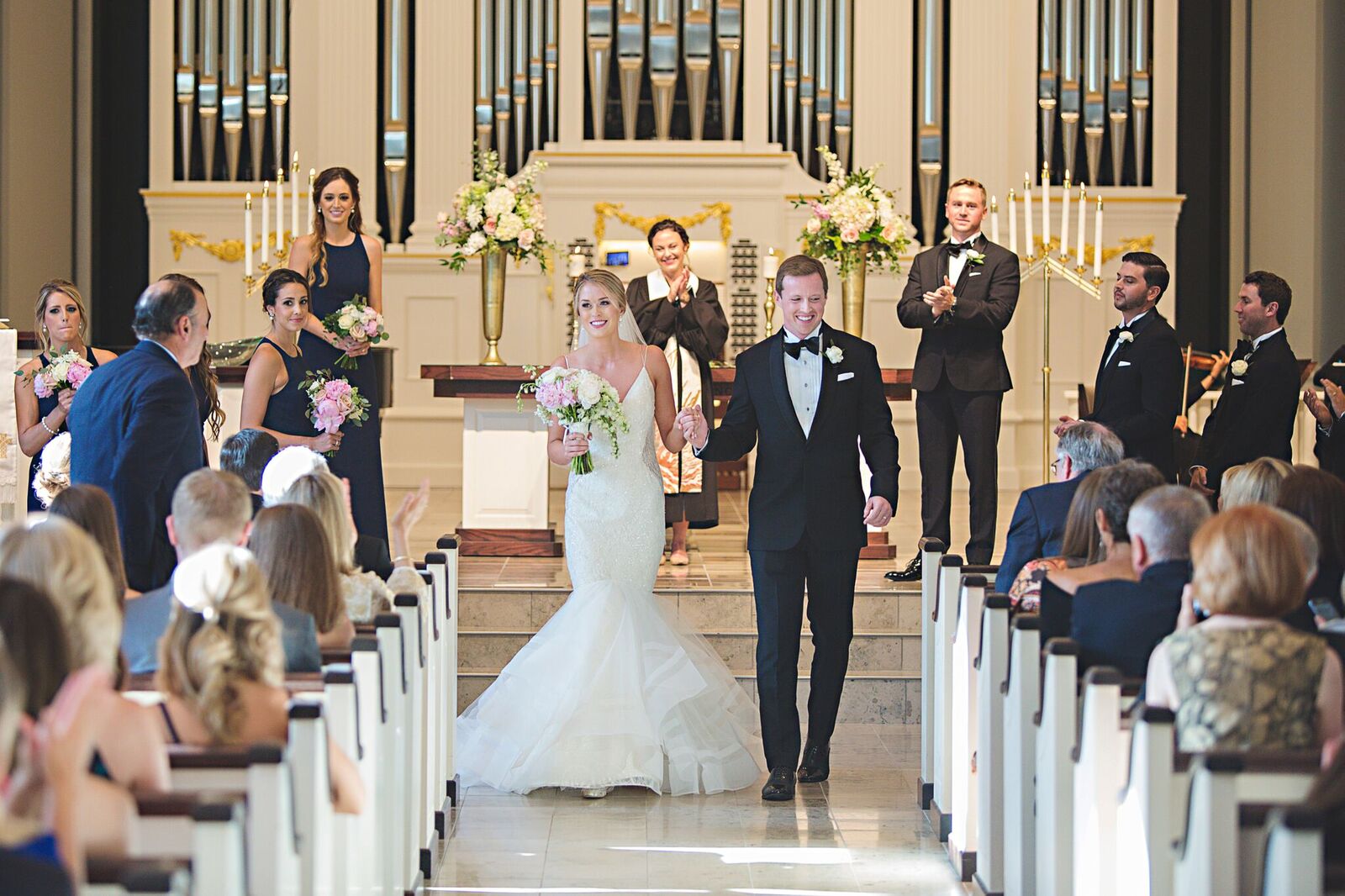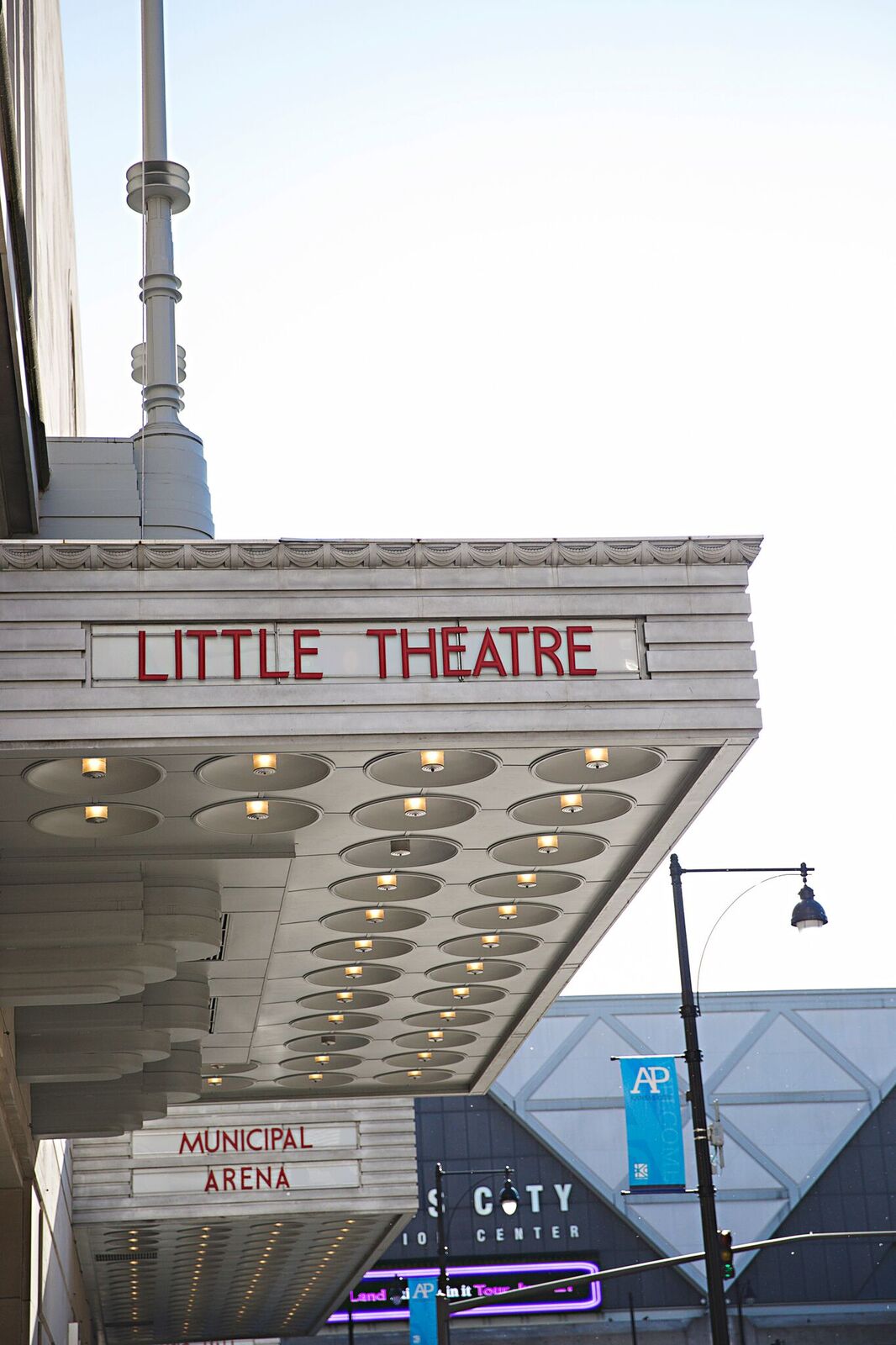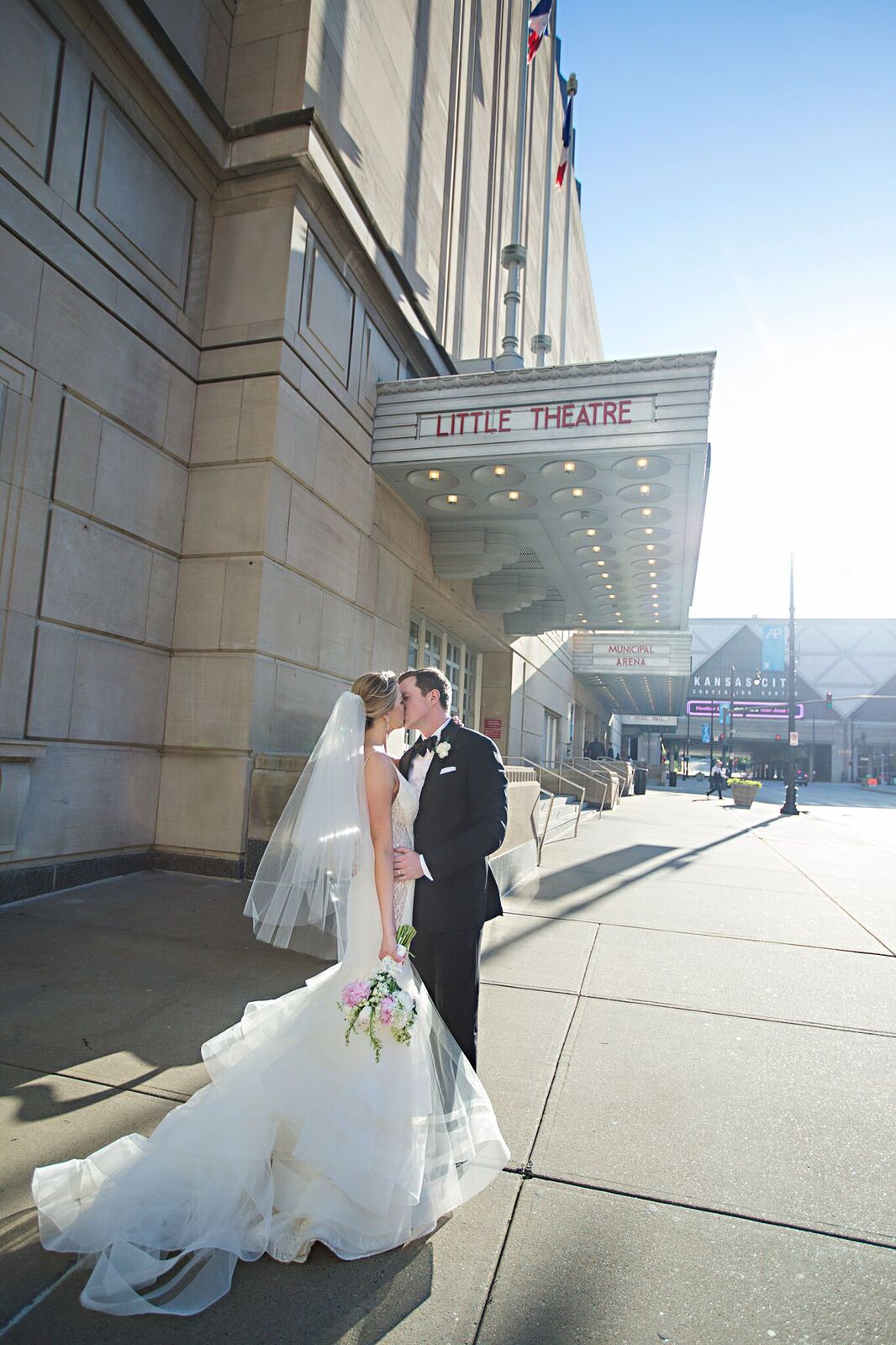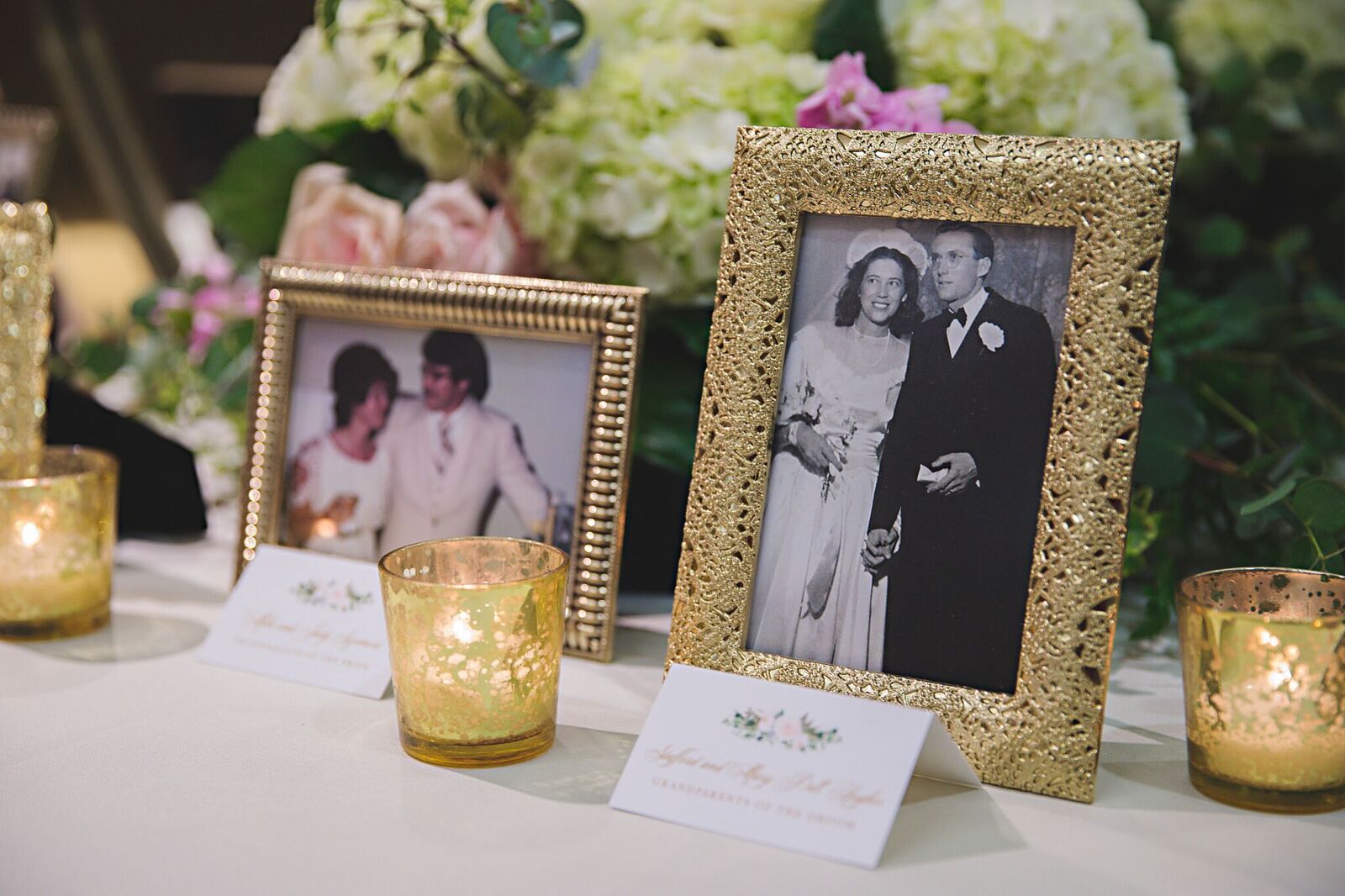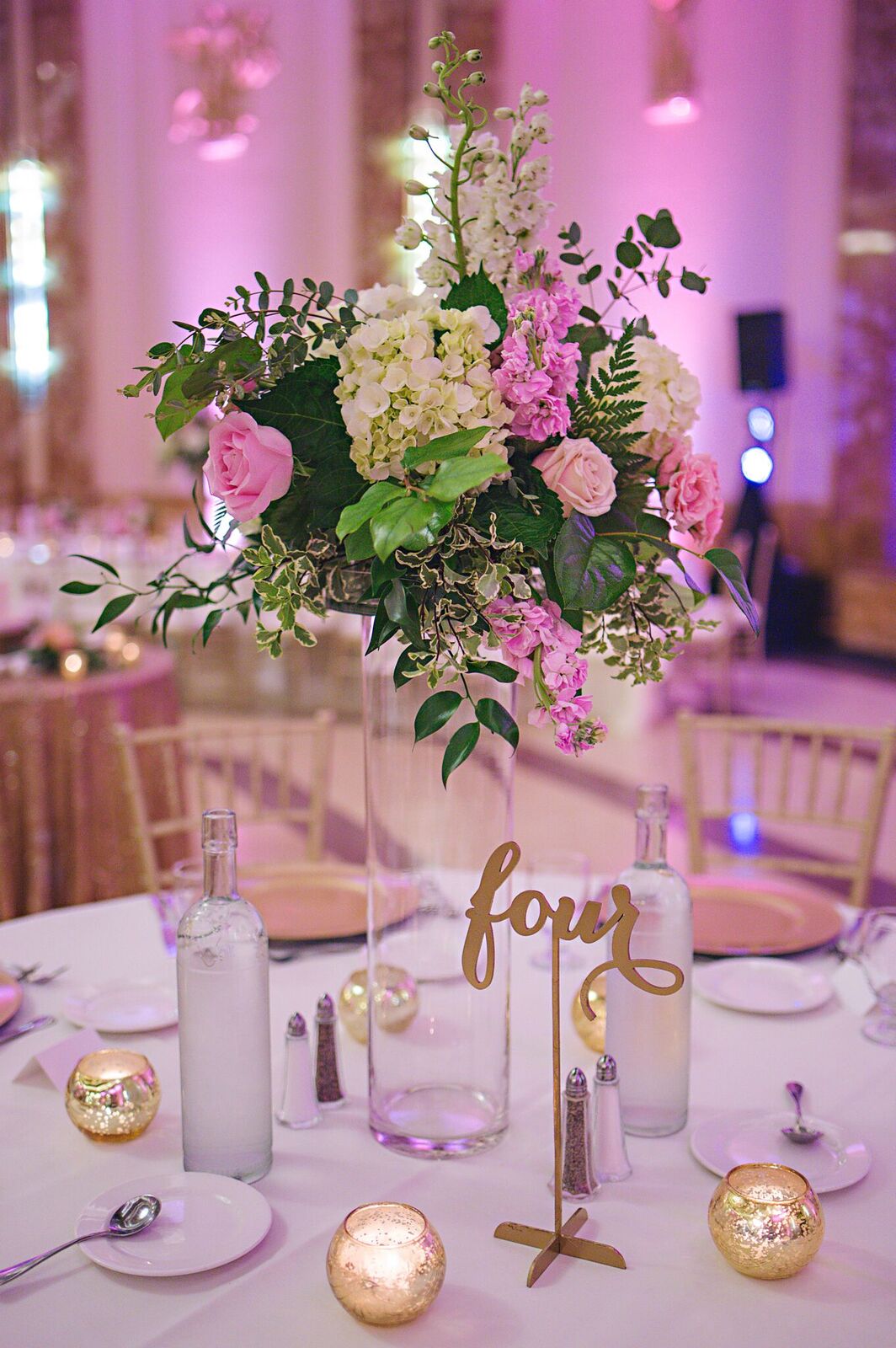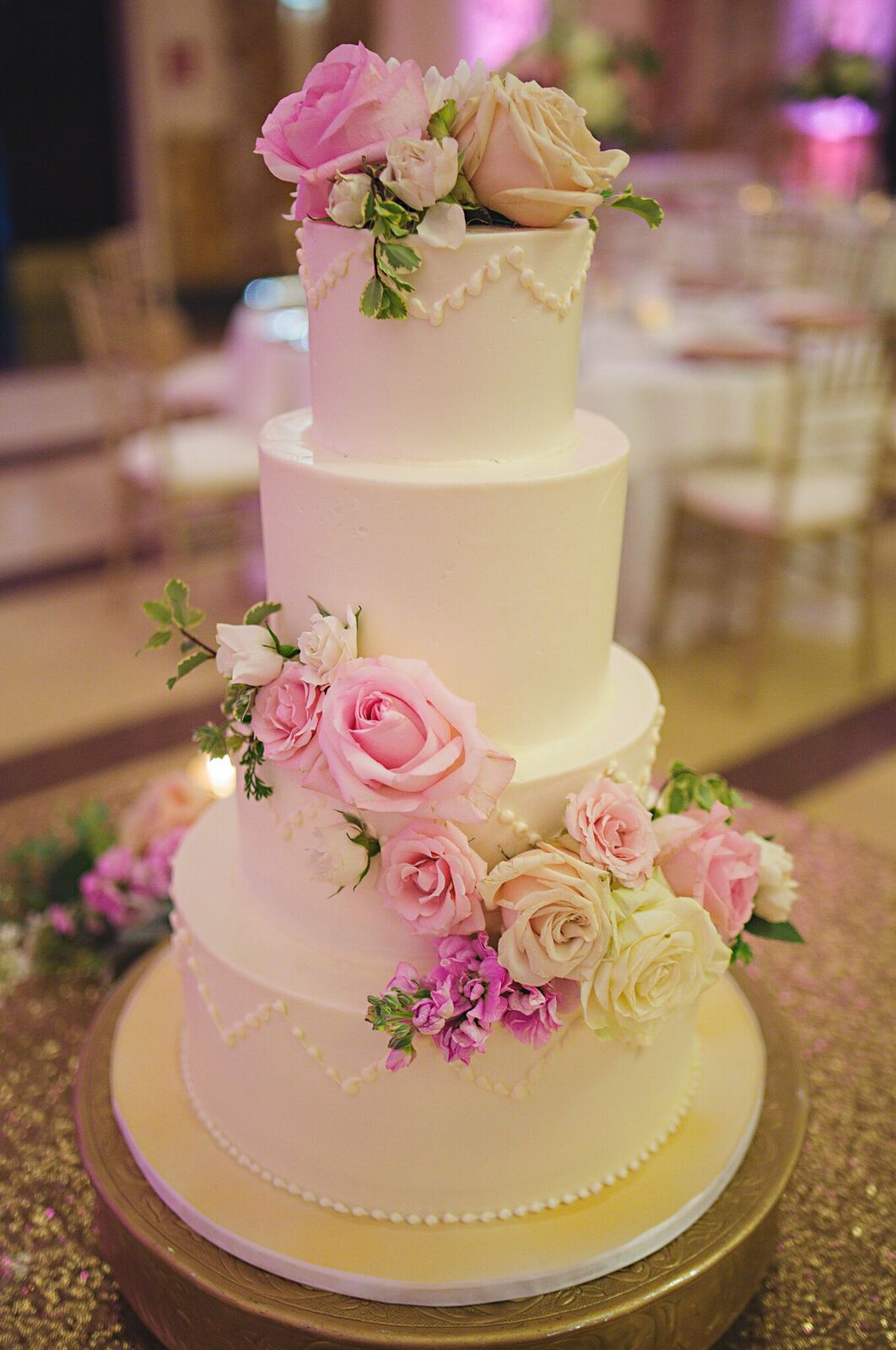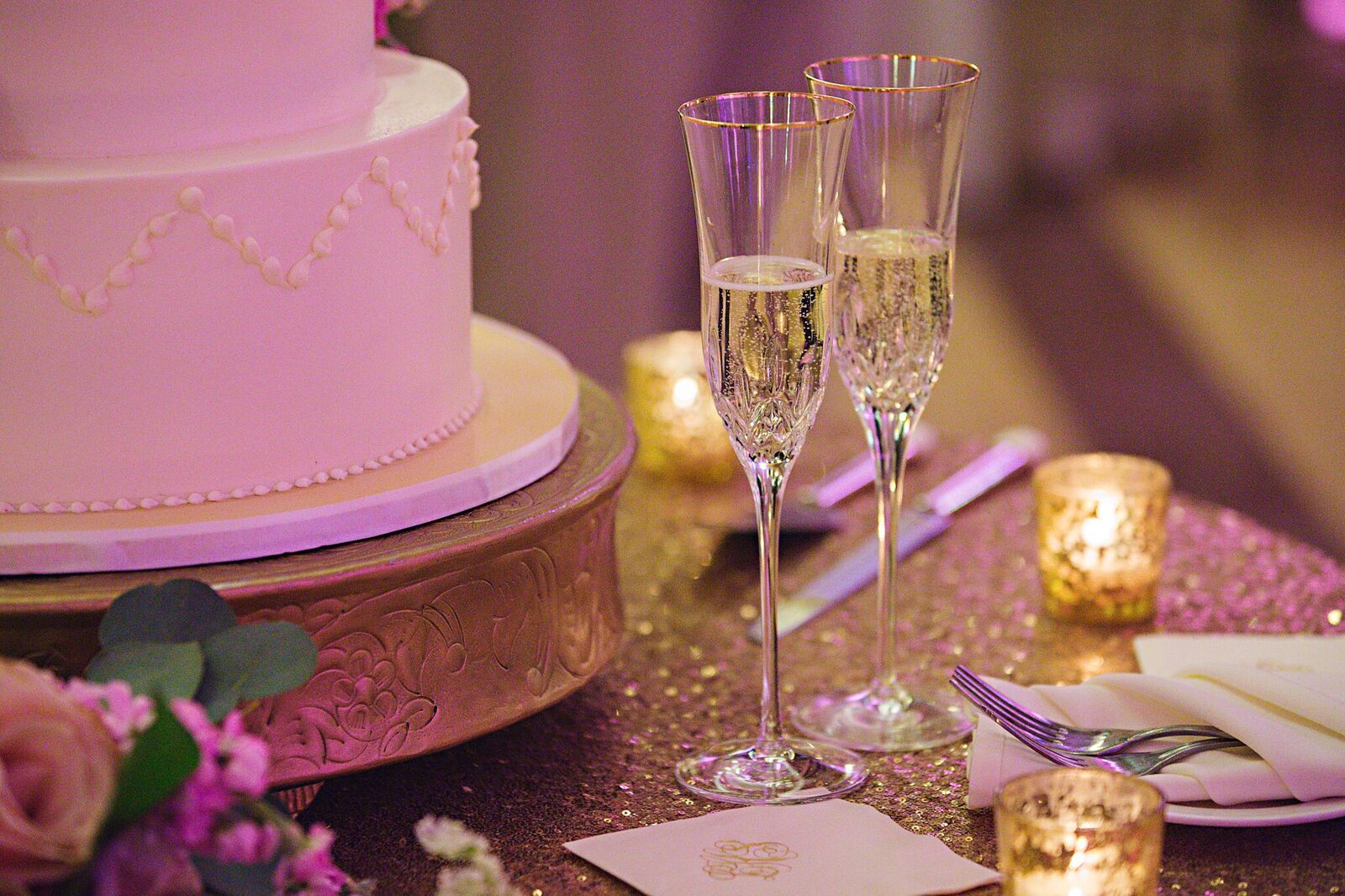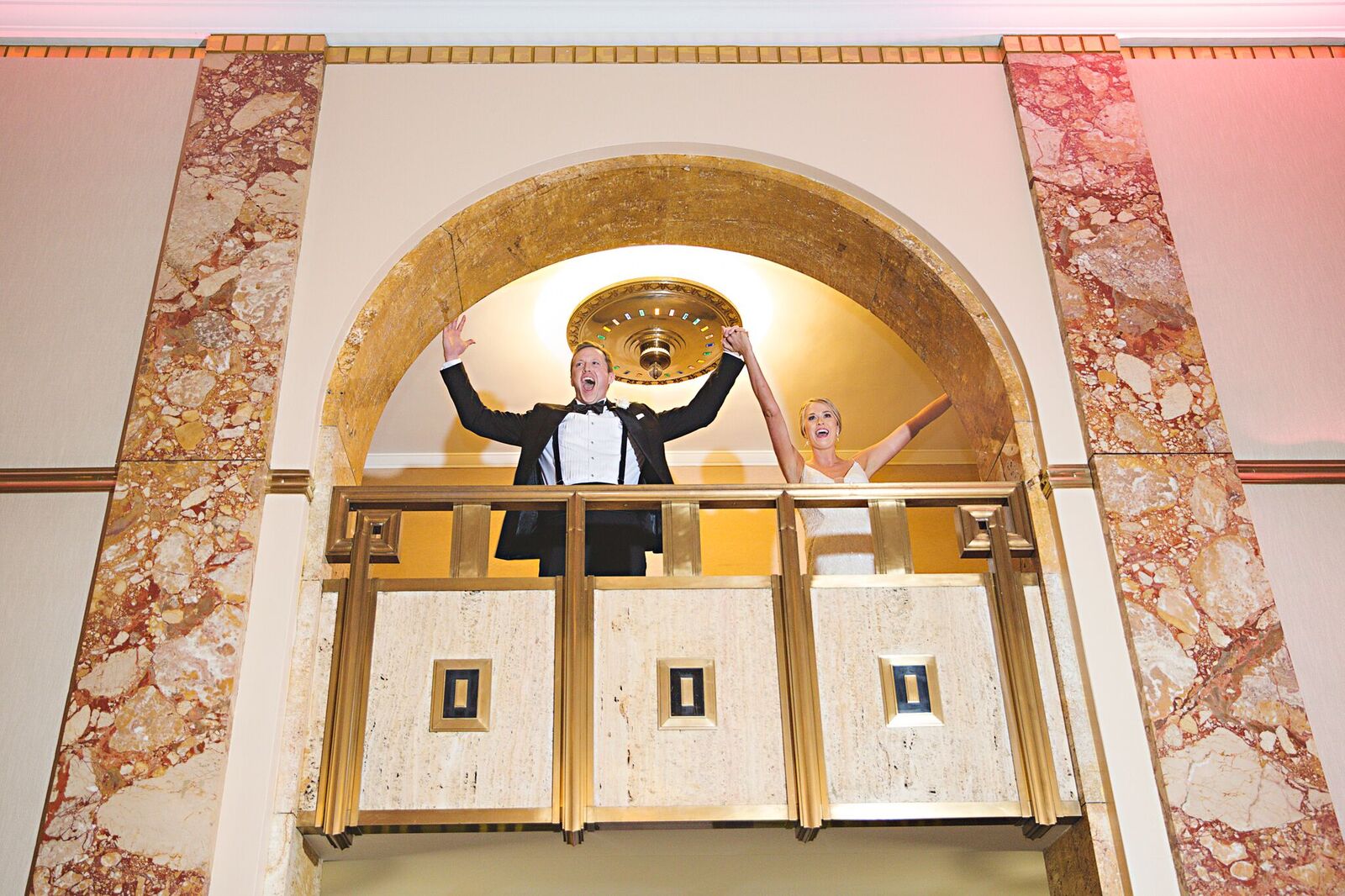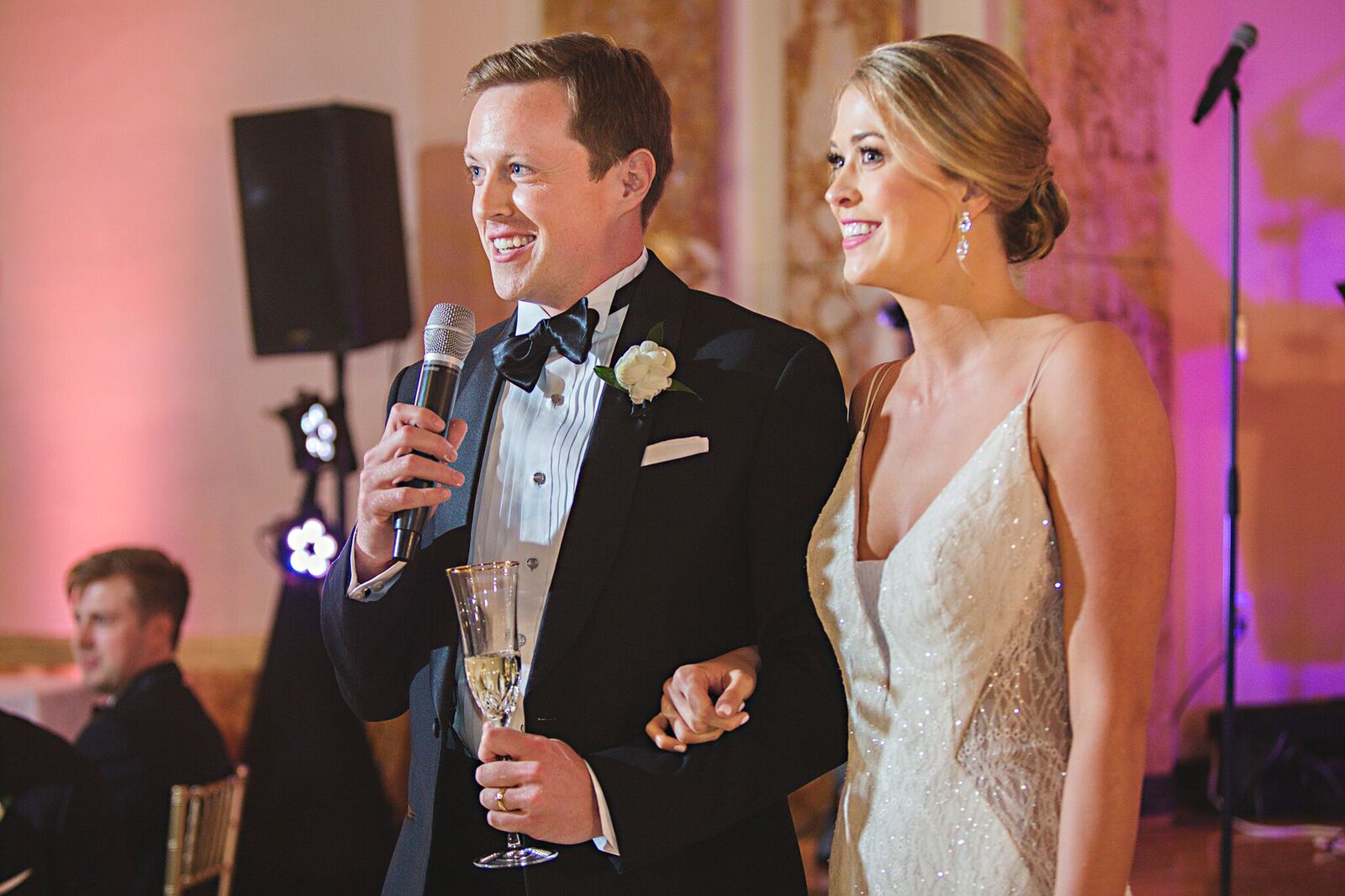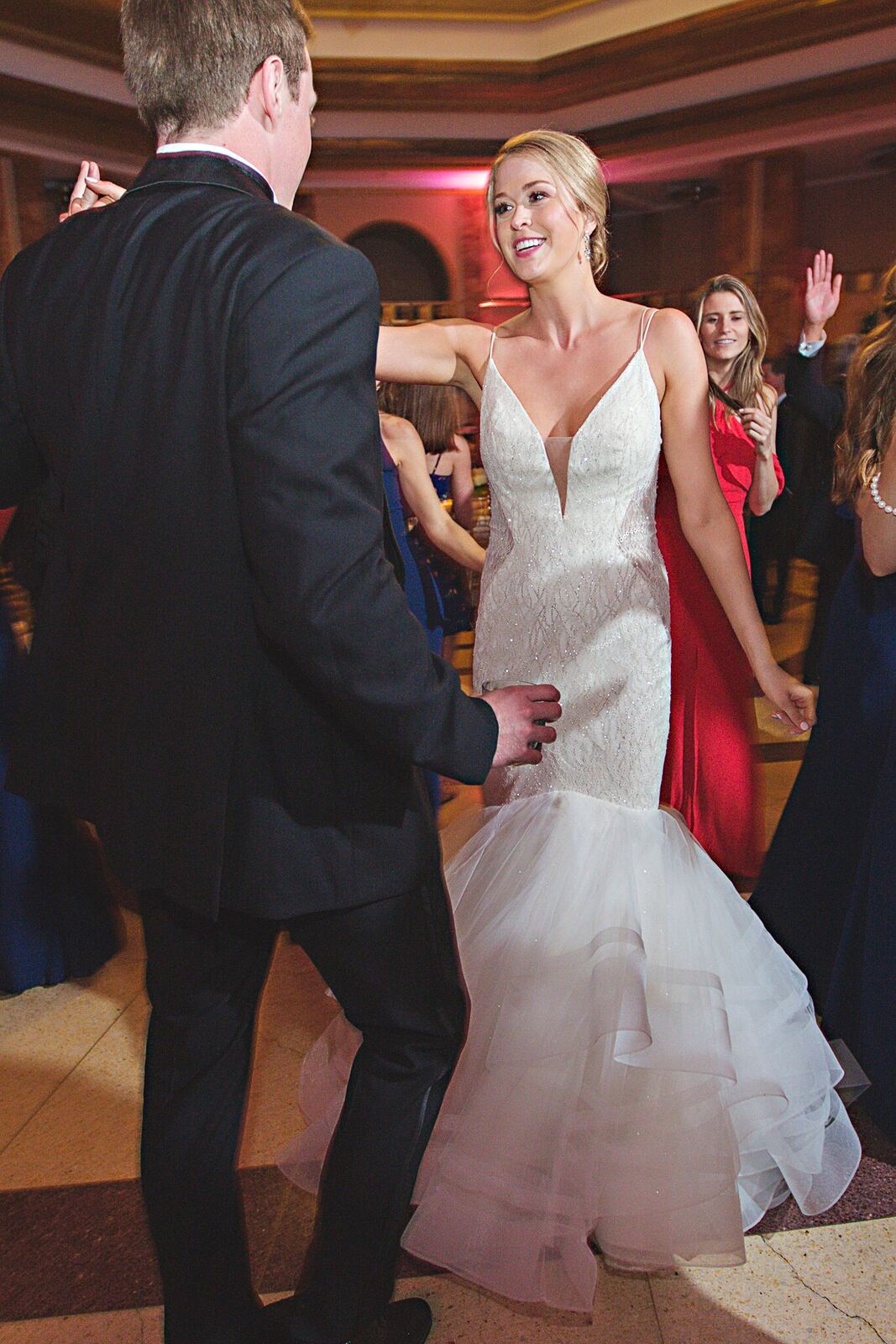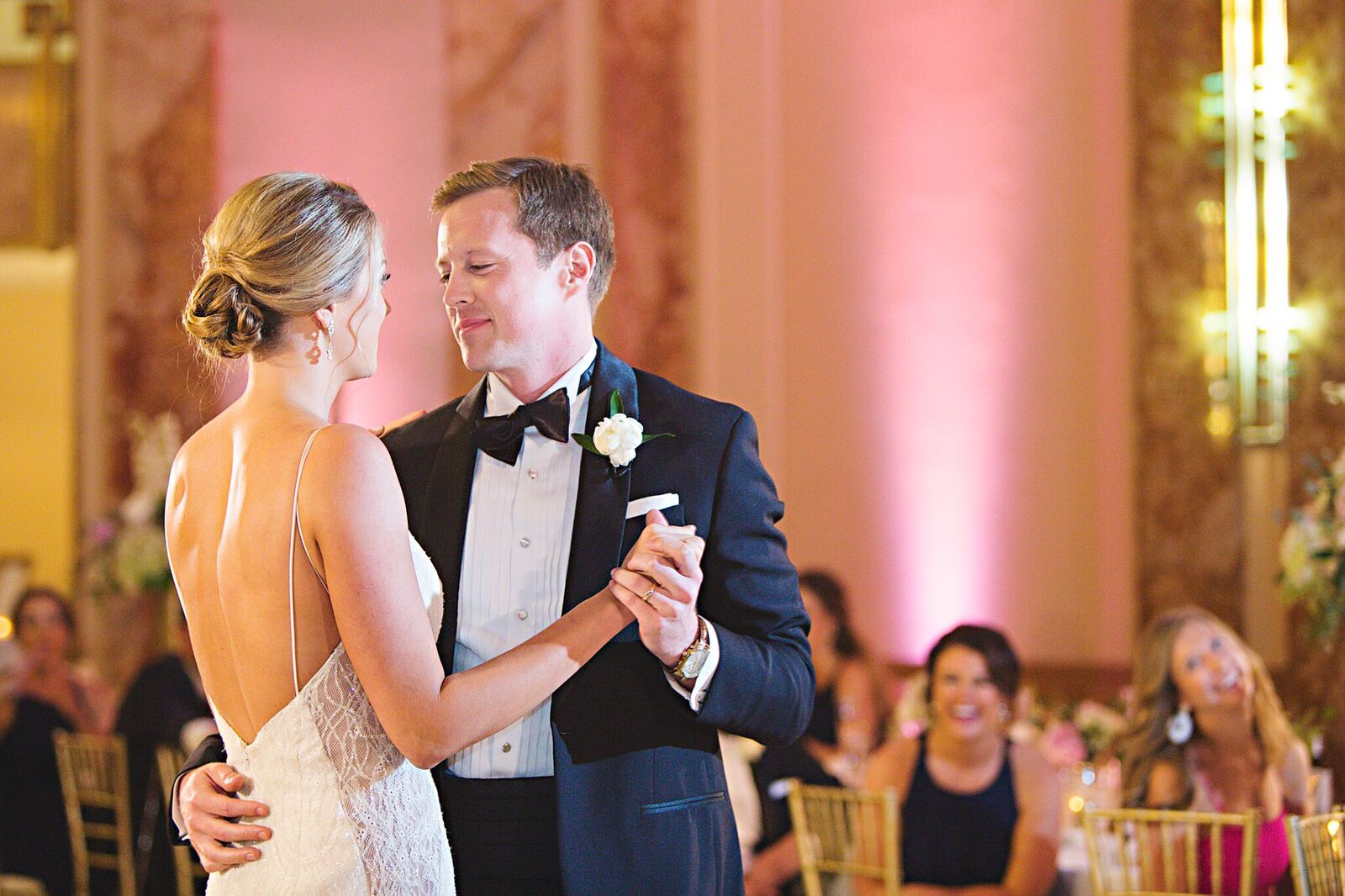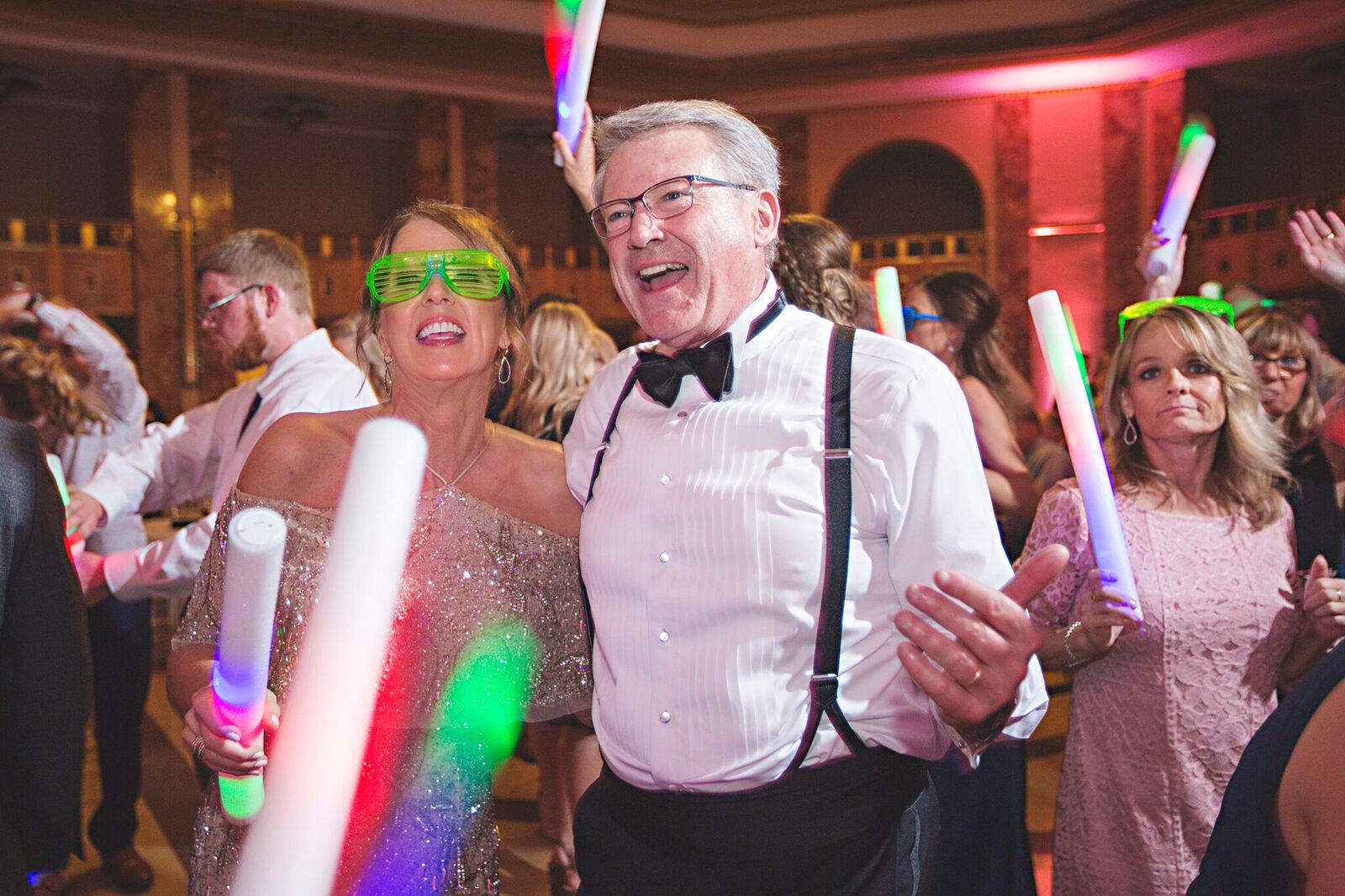 How did you meet and how did he pop the question? Tell us your love story.
Stafford attended the University of Missouri, while I attended the University of Kansas, so our paths did not cross until a few years after college while living in Kansas City. My roommate at the time, and great friend, was the one who first introduced us. My friend was and is dating Stafford's fraternity brother, and is one of many KU/Mizzou relationships in our circle of friends. Stafford and I remained friends for about a year before a romantic relationship ensued. And, from that second on, we knew were in it for the long haul!
In June of 2017, we planned a week getaway to Playa del Carmen. The first night we arrived, he suggested we grab drinks at a hotel along the beach before going to dinner. We left our hotel and walked through a beautiful jungle-like pathway full of palm trees and string lanterns that led to the beach.
As I stopped to admire my surroundings, Stafford got down on one knee and asked me to marry him. It was such a special moment, and we were able to soak up all of the engagement bliss together for the remainder of our vacation.
Describe your wedding vibe in one sentence:
Classic elegance.
What was your wedding/event hashtag?
#ImSoInLoveWithHughes
How many friends, family members, and loved ones attended your wedding?
175
What was totally worth it? Is it okay to say everything?
Almost every aspect of the wedding was of equal importance to us! The band and hiring a wedding planner if I have to narrow down to two things!
Share a few things that helped you along the way with planning a wedding.
TheKnot.com, our registry websites, and word of mouth.
Tell us about some of the songs you used throughout your wedding and why you chose them.
Our first dance song was to "Into the Mystic" by Van Morrison. Father of the Bride dance was to "I Got You Babe" by Sonny and Cher. And, Mother of the Groom dance was to "What a Wonderful World" by Louis Armstrong.
Did you have something borrowed, something blue, something old, and something new? If so, do tell!
Something borrowed: my mom's wedding veil. Something blue: My great grandmother's knitted lace cross. Something new: Lindsay Marie bridal earrings.
Share your best practical advice for a soon-to-be bride.
Enjoy every minute! Remember to appreciate and love on your fiance throughout the planning because it is easy to get caught up in all of the details! Also, this wedding is about you two. So, carefully select details that represent your unique style as a couple.
What's next for you as a couple? What memories are you looking forward to making together?
We are so excited to enjoy married life together! We look forward to continuing to travel together, and buying our first home soon.
Let us know one thing that WOWed you while working with McKenzie Phillips.
McKenzie was a total gem to work with, and deciding to hire her as our day of coordinator was one of the best decisions we made. She met with my mom and I multiple times in the months leading up to the wedding, and was so attentive to every detail. She also is so on top of things, and gives off a calming, "I got this, don't worry!" vibe, which, as a stressed out bride, I loved.