7 Tips to Clear Up Your Wedding Weather Woes
Are you in the midst of planning an outdoor wedding? If so, you probably envision blue skies and perfect temperatures. Or, at least that's what you hope for. But, in the back of your mind, you may be asking yourself the following question:
"What happens if it rains?"
I'm sure you don't want to inquire out loud about that exact scenario happening because you're worried you'll put bad vibes into the universe. I get it. I've worked with brides who felt the same exact way.
On the other hand, you're going to need a backup plan. And, I'm here to give it to you! Having one waiting in the wings will help you avoid some serious stress when your big day arrives.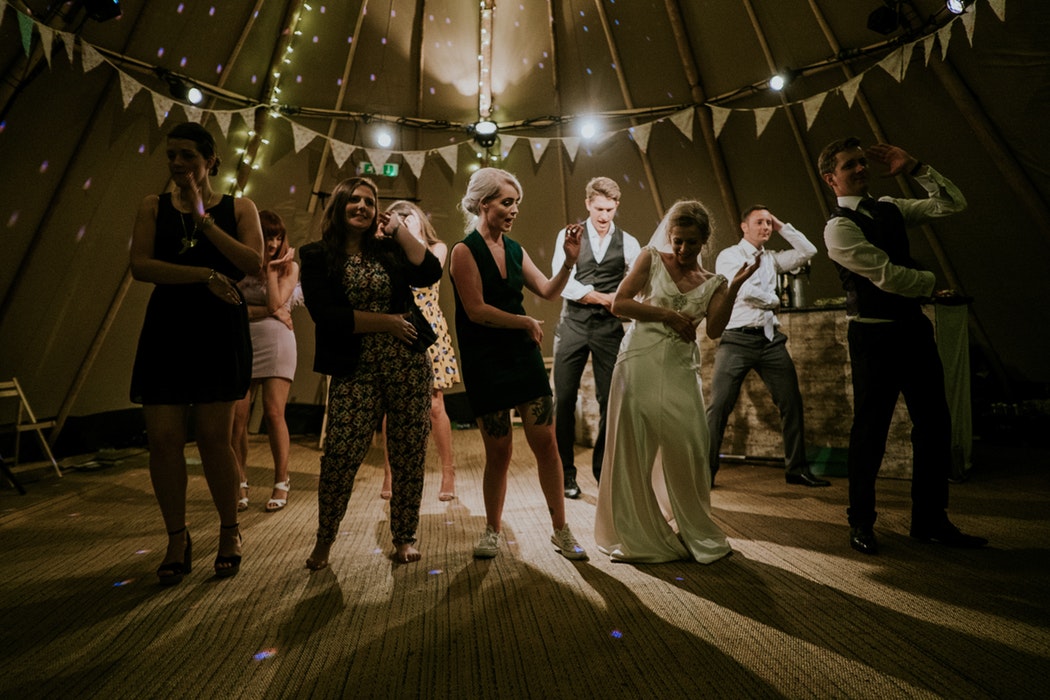 Yes, the cost of reserving a tent for your wedding day in case of a weather emergency can be staggering. Even though most companies charge 50% of the total cost of the tent (which is non-refundable, even if you don't end up needing it!), it can, however, be 100% worth the investment. You know, just to have some peace of mind, so you're not constantly stressing about all of the "what ifs."
If you're thinking of going this route, be sure to check with your venue first. Some places may have restrictions as to what they will and will not allow when it comes to rentals. And, they either may not permit a tent, or they have a preferred company they advise couples to use.
2. Move the Outdoors In.
It's important for me to note before going any further that this tip is entirely dependent on your venue. Some spaces offer both outdoor and indoor amenities—think gardens and enclosed reception halls. So, keep your options open!
Even if you have your heart set on getting married and having one big, happy party in the great outdoors, it's best to work with your venue to develop a backup plan because Mother Nature may have other ideas for you.
And, the good news is, doing this won't force you to go one way or another. If rain is in the forecast for later in the evening, consider holding the ceremony and cocktail hour outdoors. Then, moving the reception inside!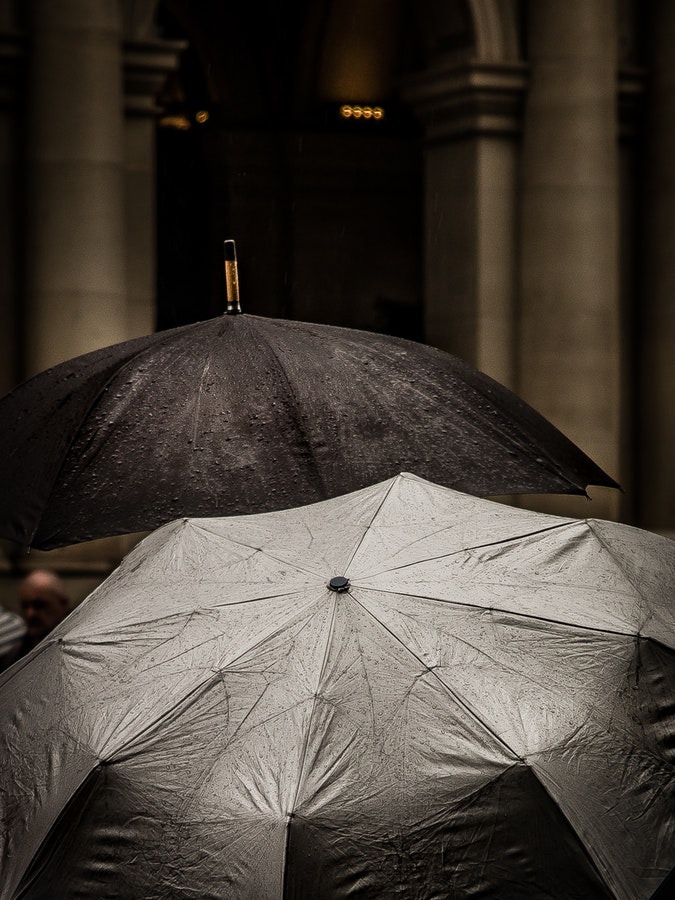 3. Purchase Must-Haves to Keep On Hand.
Again, my goal is to help you think ahead. Not overwhelm you and put bad juju out there for your once-in-a-lifetime celebration. So, while you may be thinking only about your venue space and how the weather may affect the day, you also should make a list of must-haves to purchase in advance and have on hand for you, your wedding party, and possibly even your guests in case you encounter wedding weather woes.
At the top of the list should be umbrellas, ponchos, and clear plastic tarps to cover your beautiful decor if you choose to opt-out of reserving a tent. Or, if you're getting married in the wintertime, consider purchasing blankets and other accessories to stay warm!
4. Communicate Concerns with Vendors.
We're all about keeping the communication lines open with your vendors! After all, they'll help make sure your day is all you've envisioned (if not more). That said, be completely open with them—even if you don't want to bring this topic to the table—about your wedding weather concerns. Chances are, they'll have some helpful pieces of advice and even help you develop a backup plan that'll withstand whatever Mother Nature chooses to throw your way!
Your photographer can be thinking about your venue and the different spots to snap memorable photos from if you end up needing to move inside. Your wedding coordinator can be thinking about a backup timeline of events if things need to be moved around. And, your food and/or beverage vendor can be thinking about different cocktails to mix up to pair with the weather—from warm beverages if you're looking at snow to cool, refreshing drinks (and desserts!) if it's hot, hot, hot.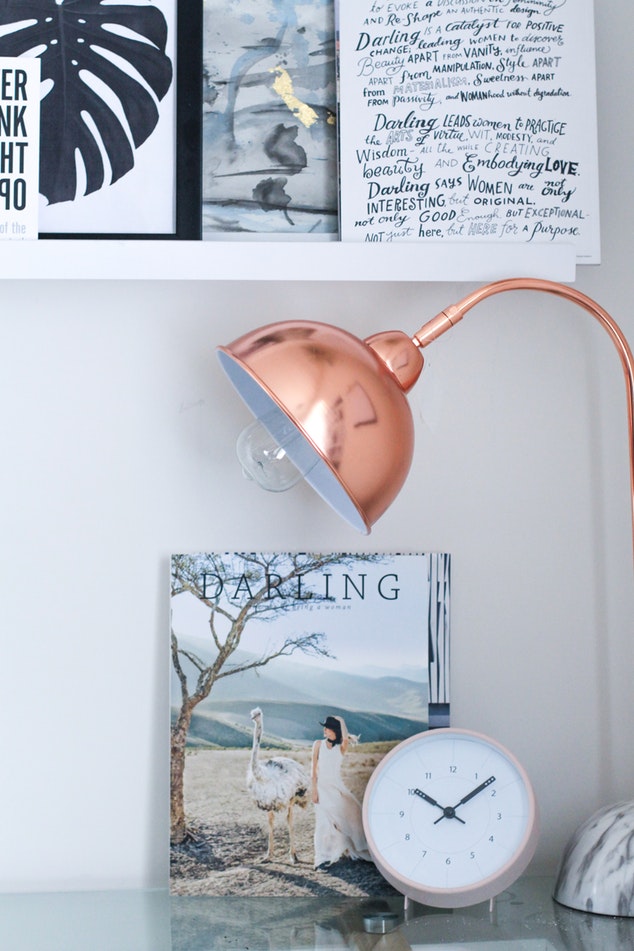 5. Stall Major Events to Keep Them Outside.
Remember, especially in the midwest, rain showers and storms can roll out just as fast as they rolled in. So, you may get lucky and only have to worry about moving certain major events around—like the ceremony or reception—or even adding in buffer events to buy some time (think a pre-ceremony reception with light finger foods). Just be sure to talk to your vendor about these ideas!
And, keep in mind that the grass may be slick and messy if you do end up moving your nuptials or celebration back outside after it pours! Your rental company may need to consider placing some of the hard flooring used for the dance floor near the bar and other high-traffic spots.
6. Add "In Case of Rain" Info to Your Wedding Website.
While it's a must to be super open and communicative with your vendors, it's also equally important to be the same with your guests. If you're using a wedding website to share the day's timeline of events, don't hesitate to put your backup plan on there too. Your friends and family will appreciate this so they can plan in advance!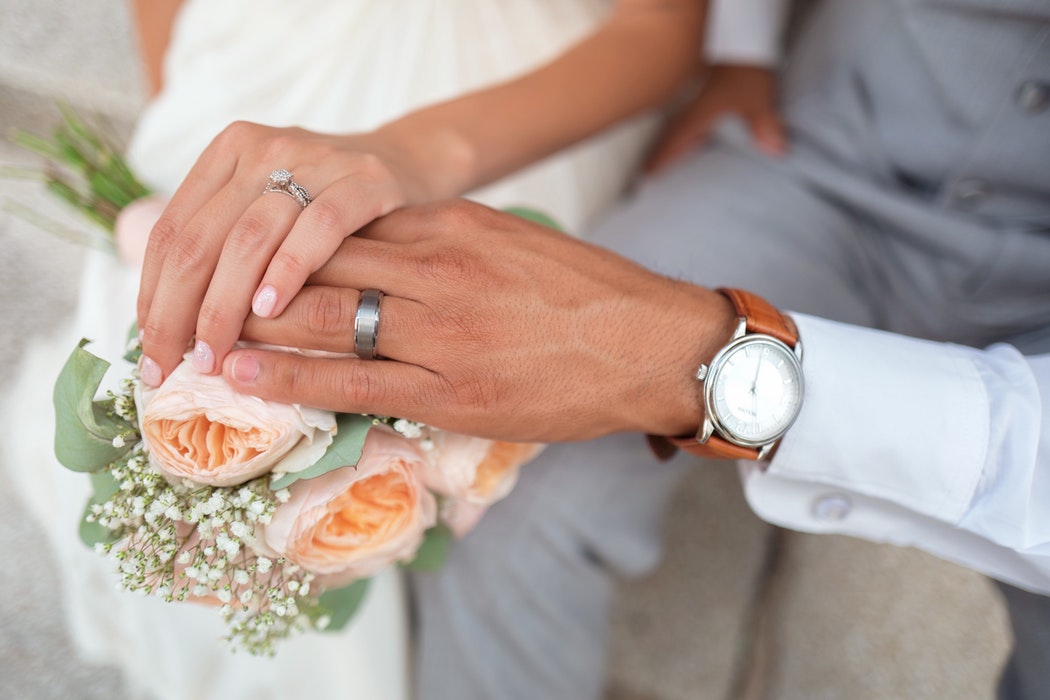 7. Purchase Wedding Insurance.
No matter if you're getting married during an unpredictable weather season or not, wedding insurance is always a good idea. Unfortunately, unforeseen circumstances can come up. And, the last thing you want to do is to be putting down deposits without being financially covered. To help you with this, be sure to read TheKnot.com's post—Wedding Insurance 101.
Even if rain is considered good luck on your wedding day, don't let Mother Nature dampen your party. No matter what, it'll be an unforgettable day as you'll be surrounded by the people you love most to help you celebrate getting married to your forever best friend!
And, if you're looking for help with creating a backup plan for your special day, send us a note today. We'd love to help you and make sure your day is everything you've envisioned and more.